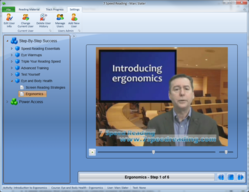 The study was able to determine that comprehension of online texts is much better when a student maintains a proper amount of exposure to reading offline...
New York City, NY (PRWEB) April 16, 2013
With technology reshaping how people are learning, it has become important to determine if there also needs to be a shift in the fundamental systems underlying the development of reading skills.
A research study done by the University of Rhode Island put this matter to the test by focusing on the reading comprehension of seventh graders when online, as compared to their proficiency in reading printed books.
The study was able to determine that comprehension of online texts is much better when a student maintains a proper amount of exposure to reading offline, as opposed to basing everything on online material. One of the reasons for this, the study concluded, is that when people only use online texts, they get used to simply browsing through information presented to them on a very superficial level, instead of absorbing that information for later recall and use.
Today's technology affords us many short-cuts for all kinds of tasks, reading included. Instead of spending time going through a complete text and truly understanding what is written there, Internet users can instead rely on a couple of commands that will locate, copy, and paste the detail they need for future reference. While this is definitely often more efficient for work purposes, it does take away from the learning experience, and the one detail saved might later be meaningless without the context and comprehension of the text as a whole.
For children born into this era of digital information, it becomes even more important that they are exposed to printed books as well as online material, if only to establish their reading comprehension skills on firmer ground.
Said Marc Slater of eReflect and 7 Speed Reading software, "It does tend to be rather unfortunate that children today are handed information on a silver platter, to the extent that they no longer get to appreciate the basic fundamentals of reading and research. What our software does, however, is to bring them back to the basics, and the principles of reading and comprehension, without sacrificing the speed they're used to getting with online tools. Parents who would like to ensure that their children get the best possible learning tool for reading may find just what they are looking for in the 7 Speed Reading software system."
For more information about the benefits of using 7 Speed Reading, please visit the official website at http://www.7speedreading.com.
About 7 Speed Reading™
7 Speed Reading is the only modern speed reading software that uses the latest technology to produce superior results.
The software provides its users with a new way to master speed reading that guarantees three times the reading speed along with improved memory and comprehension.
The software is poised as the most comprehensive speed reading system anywhere. It contains seven learning strategies, fifteen software activities, video training, advanced tracking capabilities and many more exciting features.