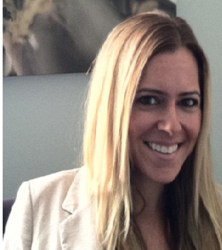 South Plainfield, NJ (PRWEB) April 01, 2013
"For the past six years Kerry has demonstrated tireless commitment to improving the educational and networking activities of the FCFP. She has had great success in building the membership base and vastly increasing the membership benefits offered by this organization," said John Broderick, President of Smyyth Credit Services, which is the main financial sponsor of the FCFP and a long-term member of the FCFP's Board of Directors.
"We look forward to her further building on this 500+ member strong Federation's success by further enhancing their world-class networking, educational, and outreach member offerings."
"I am excited to take on this role at the FCFP in such a pivotal time in the organization's history," said Kerry Prata. "There are many changes occurring in the B2B credit field, and I look forward to working together with the FCFP Board and Members and our sponsors in advancing the FCFP's objectives to serve as the go-to vehicle to empower the credit and financial community with the tools they require to address their business and educational needs."
Kerry currently serves as the National Account Executive at Smyyth. Prior to joining Smyyth, Kerry held senior account management roles in leading media and commercial real estate firms, including American Media. Kerry earned her B.A. in Marketing and Advertising from Fordham University.
About the FCFP
The Federation of Credit and Financial Professionals (FCFP) was formed in 2006 as an affiliate of the National Association of Credit management (NACM). FCFP evolved from a combination of the New York Credit and Financial Management Association originally founded in 1895 and the Mid Atlantic chapter of the NACM founded in 1986.
The mission of the FCFP is to provide members with networking, education and services to further professional development and enable professional success. More than 550 commercial credit, collection, risk and finance professionals belong to the FCFP which offers members a full breadth of tools and resources.
Smyyth provides world class Credit-to-Cash and accounts receivable services that the world's largest companies use to manage risk and optimize cash flow and profits using best practices for credit, accounts receivable, collections and deduction management. The Smyyth technology platform streamlines operations, slashes costs, and increases profits. Smyyth technology and services are built on Six Sigma principles and are SAS 70 Certified. Please visit Smyyth's site for more information about Smyyth products and services.