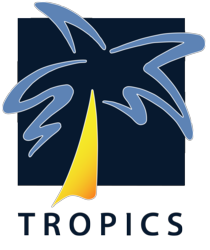 Many companies are striving to find ways to grow their top line revenue, and Tropics Breeze's ability to support growth into new markets is remarkable.
Sarasota, FL (PRWEB) April 02, 2013
Tropics Software Technologies (Tropics) announces the release of Tropics Breeze, the next generation workers' compensation software solution for insurance providers nationwide. The new version leverages a business rules engine along with a highly configurable environment. Tropics Breeze consists of a comprehensive suite of applications: Policy Administration, Claims Administration, Billing & Accounts Receivable, Loss Control and Business Intelligence. The solution includes fully integrated web portals that enable online access to the systems by the agents and policyholders with real-time data for superior customer service. Tropics Breeze comes complete with contact management, document/form generation, imaging and emailing, as part of the core structure and shared by all business processes. Tropics Breeze combines the features and functionality users have come to expect from Tropics with the extensibility and flexibility inherent in a web-based solution.
The Tropics Breeze applications, which can be implemented as an integrated suite or as stand-alone systems, incorporate 20 years of workers' compensation software development, and are refined by the power of the combined 500 years of experience in the Tropics organization.
Tropics Breeze leverages the latest technologies from Microsoft and is built upon the current .NET framework, allowing the system to seamlessly integrate into an organization's existing IT and business environment. The architecture of Breeze allows policy, billing, claims and loss control systems to work together seamlessly or to be easily integrated with 3rd party applications already in production at an insurance organization.
Tropics developed this solution with input from business analysts at Novarica, the leading management consultancy and information services provider for the financial services industries. Karlyn Carnahan, Principal at Novarica says "leading insurers focus on improving the flexibility of their core application infrastructure through usability, configurability and agility, and separation of data/logic/presentation."
With this release, Tropics has focused their efforts on fulfilling the insurer needs Novaria cites as being the most important. Tropics is continuing the tradition of providing industry leading "out of the box" workers' compensation processing functionality. The web-based functionality of the comprehensive, fully integrated system, combined with options like Cloud technology and enhanced Business Intelligence, make this release notable for any companies in the market for an improved software solution. Additionally, for customers with unique needs, the flexibility and configurability of Tropics Breeze allow the applications to be tailored to individual requirements, meeting a range of potential business needs without the need for changes to the software.
Tropics President/CEO Mike Mobar is excited for the technological advancements in Tropics that this release represents. "Tropics Breeze is the culmination of 20 years of workers' comp experience fueled by the latest web technology to provide the best, and most efficient tools to our clients. We believe the total and end-to-end integration of business processes along with document, email, and web portals for agencies and insureds, give our client a distinctive edge in this competitive market."
"The business impact that Tropics Breeze brings to workers' compensation insurance providers is immense," says Paul Alberty, Director of Business Development at Tropics. "Many companies are striving to find ways to grow their top line revenue, and Tropics Breeze's ability to support growth into new markets is remarkable. The structure makes tasks such as expanding into new states, growing and managing Agents/Agency exposure, and quickly creating new insurance products a simple process that an insurance provider can do on their own without a need for vendor support. These are just some of the compelling capabilities Tropics Breeze brings to the table."
At Tropics, we understand workers' compensation.
About Tropics
Tropics Software Technology is a national software company specializing in workers' compensation insurance systems. They provide integrated, web-based policy, claims and financial systems. The company offers a comprehensive set of configurable modules, based on a common foundation of workflow and document automation, which boost business efficiency. For additional information, please call Nicole Kurz at (888) 925-1234 #4353, email nkurz(at)gotropics(dot)com or visit http://www.GoTropics.com.