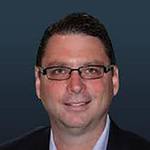 We are pleased to have played a role in bringing together Ken Cerney and Manhattan Labs, which distinguishes itself by its outstanding attention to client service
Miami Beach, Fla. (PRWEB) April 10, 2013
Manhattan Labs, an independent clinical laboratory in New York, N.Y., has named Kenneth Cerney as Chief Executive Officer, after a search conducted by national recruitment firm Slone Partners.
Mr. Cerney brings more than 20 years of relevant industry experience to his new role at Manhattan Labs. He most recently served as President of Strand Diagnostics, where he was responsible for launching the know error® system, which safeguards patients from misidentification errors that may occur during the complex diagnostic testing cycle for cancer.
"We are pleased to have played a role in bringing together Ken Cerney and Manhattan Labs, which distinguishes itself by its outstanding attention to client service," said Adam Slone, CEO of Slone Partners.
Before Strand, Mr. Cerney held executive leadership positions in sales and marketing at LabCorp, Quest Diagnostics and McKesson.
Manhattan Labs was founded in 2008 with the goal of creating the premier service-oriented, high-quality independent clinical laboratory in the New York City metropolitan area. By combining the latest in clinical laboratory technology, personalized service, exceptional turnaround time and easy-to-access results, the mission of Manhattan Labs is to elevate the standards and set a new benchmark of service in the laboratory industry.
Slone Partners is a premier national recruitment firm that specializes in delivering top executive, management and sales talent for the diagnostic laboratory industry, with an expertise in molecular diagnostics and anatomic pathology. It draws upon a broad network of laboratory industry talent and a management team with direct experience in the laboratory industry to identify and recruit only the top candidates for its clients.