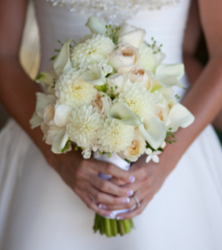 Atlanta, GA (PRWEB) April 02, 2013
Peachtree Petals, a recognized leading Atlanta florist specializing in premium floral arrangements and wedding floral decor services, announces new best selling bouquets category for their website. The best selling bouquets category has been created in efforts to provide customers with the most popular flower choices, user-friendliness and to promote online sales growth. Peachtree Petals strives to be the best choice for floral services and floral decor nationwide.
The Peachtree Petals best selling bouquet page can be found listed within the "Flowers" page on their website. Within the Flowers page, Peachtree Petals has several categories a customer can choose from, which includes all of their best selling floral arrangements. Their best selling arrangements include a variety of flowers, such as roses, tulips, carnations, daisies, hydrangeas, lillies, tulips, roses, orchids, sunflowers, plants, and more. Customers can select the bouquet of their choice and purchase it online on the Peachtree Petals website or via phone. The Atlanta florist has a current growing list of 25 floral arrangements.
The Peachtree Petals best selling Atlanta bouquets category offers a number of benefits for their customers. Shoppers who need to decide on a floral arrangement quickly and require service responsiveness, can browse through the best seller list. Although they are best sellers, Peachtree Petals has continued to maintain the most competitive pricing, including free same-day delivery within Atlanta and Metro-Atlanta area.
If a customer does not find a best selling bouquet they are looking for, Peachtree Petals also offers a best seller called the Peachtree Petals Daily Deal. The Daily Deal is a best selling bouquet because clients are able to get a custom-designed arrangement for their requested dollar value. These options within the Peachtree Petals website promote user friendliness and order intakes online.
Peachtree Petals is a recognized leader of superior floral arrangements and honored Master Florist nationwide. Their floral designers have over 50 years of experience and create stunning floral arrangements. Peachtree Petals has its' very own staffed Buckhead floral wedding consutlant to meet their clients' needs. Based in Atlanta, Georgia, Peachtree Petals services a growing list of clients, including company floral subscriptions and weekly floral services.