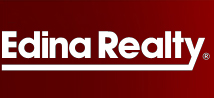 We make it a priority to get information back to these buyers.
Deephaven, MN (PRWEB) April 01, 2013
Finding a down payment assistance program is a must for some potential buyers. Going through the process alone can be a harrowing experience. Kris Lindahl of Edina Realty will be hosting a seminar later this week features a buyer's guide presentation on how to find and make the most out of down payment assistance programs.
Lindahl leads a team of realtors specializing in down payment assistance. His team has all the resources to help buyers find a new home for little down. In a market with so many programs available it's important that buyers use a team that can help minimize the amount of down payment needed to purchase a new home.
One resource that will be discussed is the new Minnesota Down Payment assistance website that Lindahl created for buyers to use. The website allows buyers to enter a few pieces of information and receive a real-time email from Kris and his team listing the programs they may be eligible for. "We make it a priority to get information back to these buyers," Lindahl said.
Call Kris and his team now for more information at (763) 634-5895 and visit the Minnesota Down Payment Assistance website to get started today!