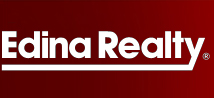 This is a common frustration, and we have the solution.
Cambridge, MN (PRWEB) April 01, 2013
In today's hectic real estate market searching for a new home can be an exhausting experience, especially for first-time buyers. Many buyers find themselves calling on homes only to find that they've already been sold. "This is a common frustration, and we have the solution," Kris Lindahl said. The experienced agent will be hosting a seminar later this week that will focus on how buyers can avoid this frustration.
The new Minnesota Buyer Search website, created by Lindahl himself, allows buyers the chance to get an inside look at what Edina Realty has to offer. Buyers can enter information on the website and receive an email from Lindahl with customized search criteria. In the email will be a hyperlink to all homes matching that search criteria.
"Once the buyer has found a home that interests them we will make it a top priority to get the buyer to the property before it is sold," Lindahl said, and continued, "Edina Realty is the edge buyers need."
Call Kris now for more information at (763) 280-8498 and visit the Minnesota Buyer Search website now to get started.