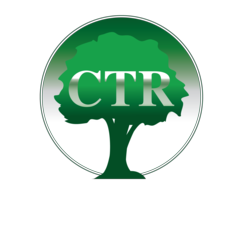 Here at CTR, we don't just want to help taxpayers find ways out of their tax problems.
Atlanta, GA (PRWEB) April 02, 2013
In offices around the country, CTR's tax preparers are offering a new service to clients looking to avoid IRS issues. The central goal of tax lawyers in California and other states involved in this new program is to help taxpayers properly file their income tax returns by the deadlines. After reviewing feedback from debtors that have hired the company's professionals for tax debt help and other tax needs, these tax experts began developing this service. CTR expects future and current clients to benefit from the protection this new offering will provide for them.
The most important part of this new program, suggested by an Atlanta tax lawyer working for CTR, is acting quickly to submit income tax returns for personal and business taxes. These tax preparers will ensure that every dollar from every 1099, W-2 and other source of income is accounted for. During conversations with clients, a professional will determine the exceptions and deductions that need to be claimed. By putting together a complete financial picture, an individual's tax representative will determine if the taxpayer needs to pay a balance or if they will receive a refund.
The urgency of this new service's processes is mostly based on timing. CTR's California tax attorney studied past cases to determine the most common causes of tax balances. The results of the recent study pointed largely to interest and penalty fees increasing balances owed beyond manageable amounts for taxpayers. By helping clients in the new program to understand why they are in debt to the IRS or state and setting up payment plans, resolution becomes a much more feasible notion.
"Here at CTR, we don't just want to help taxpayers find ways out of their tax problems. We want to teach our clients how to protect themselves from future IRS issues. The best step anyone can take to prevent collections, audits and tax penalties is to ensure that every year's tax return is filed before the deadline has passed. If you've already missed a deadline, contact a local professional like our Dallas tax lawyer to stop IRS or state tax debt from accruing and causing financial problems," stated a CTR representative.
CTR offers tax debt resolution and tax services for individuals and businesses across the United States. The company uses a three step program to create personalized strategies to help taxpayers settle their IRS debt. The company offers many services, including: state and federal tax debt resolution, IRS audit defense, tax preparation and bookkeeping.