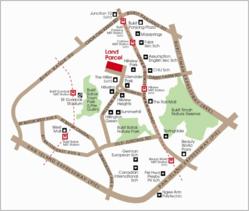 Singapore (PRWEB) April 02, 2013
Even though units of Hillview Peak offered by Kingsford are smaller than existing condominiums located within the same area, investors can look forward to higher rental yields. However, since the developer believes that the project will attract more home-buyers, it is set to be a popular choice due to its existing amenities and upcoming developments (see site plan here).
The ongoing construction of the downtown line also seeks to establish a more accessible transport network for the residents in 2015. However, Kingsford believes that the Hillview Peak is still ideal for those looking to own a private property where they can relax at nearby nature parks such as Bukit Timah Nature Reserve and Dairy Farm Nature Park.
Couples looking to start a family in Hillview Peak will also not have problems planning out their children's education path. Starting with prestigious schools such as CHIJ, the area is also located near tertiary education institutions such as Ngee Ann Polytechnic and SIM University.
So, with more projects establishing in the Hillview area, will the transport network and other commercial developments create such a buzz that it may no longer be a quiet area of private residences?
Kingsford believes that residents of Hillview Peak will still enjoy the prestige and tranquility of the Hillview area as most of these new amenities are aimed to serve its residents. The only bonus is that residents can now enjoy closer accessibility to amenities without stepping out of the town, and commute more conveniently.
To find out more about the project, please visit Kingsford Hillview Peak.