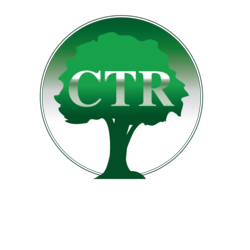 We've set out to assist any individual that has problems with IRS debt.
Portland, OR (PRWEB) April 02, 2013
When the main goal of your company is to help as many people as possible overcome tax issues, you want to be able to establish a wide customer base. CTR's Portland tax lawyer is the first of the company's offices to launch a new pricing system that will make the services offered more accessible to both return and first time clients. This was decided by management after reviewing statistics about payment information from previous cases in which some clients commented on their need for lower program costs to afford the help CTR provides.
"We've set out to assist any individual that has problems with IRS debt. In discussions with our California tax advocate's staff, we determined that we can offer better support to taxpayers by making sure they have access to our services. We developed a three step approach to restructuring our pricing to ensure that we don't turn away anyone that could benefit from our tax relief programs," stated a representative for CTR.
The first of the three steps in CTR's new pricing structure is a lowered initial fee. By setting this payment at a decreased rate, more taxpayers will be able to get started solving their problems with trained tax professionals like an Orlando tax lawyer. The company analyzed program costs from top to bottom to determine the lowest reasonable amount they could charge while still making it a good business decision.
Once CTR's tax experts decided on that first payment amount under this new program, they moved on to creating an installment plan. Tax debtors can now pay for the company's services in smaller monthly installments. To guarantee this new policy's success, the company developed a protocol involving payment tracking and regular contact with clients to make sure that they were capable of making the payments that would be outlined in their contract.
The final step under this new pricing system was to set up a free consultation service. "Now that we've got this new program in order, anyone with tax questions can call one of our tax experts at San Jose tax attorney or other offices and schedule an appointment for a free consultation. There, they will receive real applicable advice and truly see how our tax debt specialists can find a specialized solution to any tax problem they may have," a CTR spokesperson said.
CTR offers tax debt resolution and tax services for individuals and businesses across the United States. The company uses a three step program to create personalized strategies to help taxpayers settle their IRS debt. The company offers many services, including: state and federal tax debt resolution, IRS audit defense, tax preparation and bookkeeping.