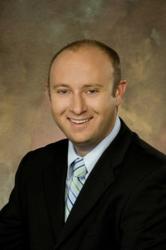 As a result of the court's order, the State then dismissed all charges against the client
(PRWEB) April 06, 2013
DUI charges were recently dismissed against a client of DUI defense attorney Darren Finebloom, as a result of Finebloom's motion to suppress all evidence.
According to the court documents, the driver was stopped by a Sarasota Sheriff's DUI Task Force deputy for what he believed to be an equipment violation. Upon contact with the driver, the deputy observed bloodshot, watery eyes, an odor of alcohol, flushed face and slurred speech. The deputy requested that the driver perform the Horizontal Gaze Nystagmus test, the Walk and Turn, and the One-Leg Stand, all standard field sobriety tests. The deputy believed that the driver performed poorly on all these tests, placed him under arrest, and transported him to the jail, where he was given breath tests measuring .197 and .194 blood alcohol levels.
The defendant was referred to DUI defense lawyer Darren Finebloom, who began his own investigation immediately after being hired. Attorney Finebloom determined that his client's rights had been violated during the stop and arrest, and filed a motion to suppress the evidence gathered in the case.
According to the court documents, at the motion hearing, the judge listened to the evidence presented by the State Attorney's office and the cross-examination of the State's witness by defense attorney Finebloom. After hearing these legal arguments, the judge agreed with Finebloom that his client's rights had been violated, and ordered that all evidence in the case be suppressed. As a result of the court's order, the State then dismissed all charges against the client.
Darren Finebloom
DUI and criminal defense attorney Darren Finebloom combines extensive trial experience with a personal commitment to protecting his clients' rights. Finebloom currently holds the highest rating by Martindale-Hubbell and has been given a "Superb" (10 out of 10) rating by clients and peers on attorney rating service Avvo.com. He received his Bachelor's Degree in Criminology from Florida State University and attended Cleveland-Marshall College of Law, where he graduated with honors. A former Public Defender for the 12th Judicial Circuit in Florida, he is the immediate past president of the Sarasota chapter of the Florida Association of Criminal Defense Lawyers.
Finebloom, Haenel & Higgins
Founded in 2004, Finebloom, Haenel & Higgins is a Florida criminal defense law firm. Its team of aggressive attorneys fights cases involving DUI, license suspensions, drug charges, juvenile offenses, battery, traffic violations and other crimes. Telephone calls are answered seven days a week, and case consultations are free. The firm has offices throughout Florida in Sarasota, Tampa, Orlando and Clearwater. For more information about the firm and criminal defense attorney Darren Finebloom, call 1-800-FIGHT-IT or go to http://www.tampafloridadui.com