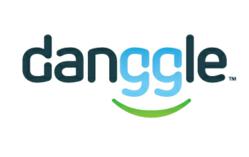 Crowd funding meets social gifting. We are the place for people's wants.
Miami, FL (PRWEB) April 03, 2013
Danggle is a collaborative social commerce engine and a group-funding platform aimed at changing the act of pooling funds and gift giving as we know it. With Danggle, friends have a free, fun, and social way to pool funds so givers don't have to break the bank and recipients can get the things they really want.
Users can join Danggle quickly and easily by going to http://www.danggle.com and in the weeks to come by downloading the free Danggle app from the App store. With a fun and easy to use interface, Danggle allows users to easily share collections of their wants, discover amazing products, and create "Pitch Ins" for virtually anything. As friends curate great collections of the things they want givers can then decide on a friend and how much to give-anywhere from $10 to $500. The recipient is automatically alerted and the Danggle progress bar shows how much has been given.
Danggle makes the pooling of funds as frictionless as possible. Once recipients receive funds they can redeem them instantly to their bank accounts. Danggle will be implementing several other instant redemptions options in the near future.
Danggle's CEO, Pedro R. Ast says, " We give users a fun and easy way to get what they want by receiving pitch in contribution through their networks of friends and allowing them to buy something they actually want." Danggle's CFO, Michael Tsinkler adds, "Basically Crowd funding meets social gifting. We are the place for peoples wants. "