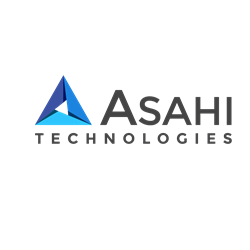 Our MS Dynamics ERP solutions empower organizations with superior control over their business, increased profitability, and better opportunities for business growth.
New York (PRWEB) April 02, 2013
Asahi Technologies today launched its comprehensive range of Microsoft Dynamics ERP services to help businesses drive greater efficiency across core business processes, optimally utilize resources and quickly adapt to the transformation. MS Dynamics, the leading ERP software, is more than a simple stand-alone ERP solution. It is a business solution for organizations that supports industry-specific and operational business progression, along with complete, core ERP functionality. Unlike other ERP software, MS Dynamics solutions are very simple to use, deliver long-term business value and are extremely scalable. Furthermore, the ERP solutions from Microsoft enable increased agility, so that organizations can quickly adapt to change, and optimize business processes on a continual basis. And to let firms successfully integrate ERP solutions into their software stack, the New York based firm has launched MS Dynamics ERP development services at competitive price.
MS Dynamics is popular ERP software ideal for successful resource planning and enterprise application development. It's a great tool for businesses in diverse industries, segments, and verticals and is primarily used in the mid-sized business market. Powering companies to efficiently manage their organizational processes, this solution easily integrates with the existing systems and allows people to be more productive while simultaneously driving business success. Touching a myriad of business facets, these ERP solutions assemble data to provide firms with insights to achieve efficiencies, minimize costs, or make additional investments. The unique advantages offered by MS Dynamics ERP include

Increased efficiency and visibility by generating business-specific information.
Increased connectivity with customers and contacts
Reduced deployment time
Efficient migration of data from legacy systems
Free flow of information and processes with portal- based capabilities
Increased productivity due to low support requirements and easy user adoption
At Asahi technologies, the dedicated development team takes into consideration the market requirements and customer expectations to deliver critical add-on solutions that enable firms to get the best return on investment. Talking about the launch of MS Dynamics Services, Mr. Vinod Subbaiah, the CEO and Founder of Asahi Technologies said, "We work with our clients to determine their specific ERP needs, select the right product solutions and then customize to deliver the desired business results. Our MS Dynamics ERP solutions empower organizations with superior control over their business, increased profitability, and better opportunities for business growth."
To help businesses know more about MS Dynamics ERP development services, Asahi Technologies provide a free online consultation to clients letting them understand their options.
About Asahi Technologies
Asahi Technologies is a New York based web design and development firm that provides software consulting and Web solutions to small and medium level businesses all across North America. Asahi Technologies specializes in responsive design, cloud computing, online marketing, mobile application development and open source technologies. Under the leadership of Mr. Vinod Subbaiah, who himself started his career as a software programmer, Asahi Technologies' team comprises of experienced software professionals having extensive knowledge of technology with B2C and B2B operations. The firm's headquarters is located in New York City, NY.