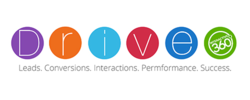 Amarillo, TX (PRWEB) April 03, 2013
Interactive 360, Inc. continues to grow, and subsequently, has added another of what is sure to be many new positions in the coming months. The most recent position added is that of Project Manager and current Interactive 360, Inc. staff member Ifrah Kanwal. Ifrah began training to take this new position on April 1 after working as a Marketing Representative. The Project Manager will help the growing Interactive 360, Inc. team have a central individual that helps foster teamwork, provide reminders of deadlines and will help address issues so that both individual departments and teams can work more productively and efficiently. This position will also help with the Client Onboarding Process to make sure the contract implementation process moves smoothly as well as on schedule and make sure that all current projects are progressing on schedule as well.
While working as Marketing Representative, Ifrah assisted the sales team in connecting with potential clients through networking, outbound calls and email marketing campaigns. The professional Sales team at Interactive 360, Inc. is the front line to provide clients with both information and demonstrations on all the products and services that are available. These demonstrations also give auto dealerships the opportunity to see, in real-world applications, exactly how Interactive 360, Inc.'s "one-stop shop" packages can help them increase sales and stimulate their company's growth within the market. The Marketing Representatives are also responsible for following up after a demonstration and be a liaison between the sales staff and the potential client.
Interactive 360, Inc., based in Amarillo, Texas provides automotive dealerships with technology based, detail oriented online marketing products. Their unique "one-stop shop" products help auto dealerships to have a central product that handles all of their marketing, inventory and customer retention needs. While Interactive 360, Inc. has a goal to be the number one choice of auto dealers for all of their online marketing needs to not only help Interactive 360, Inc. grow, but more importantly help their clients grow as well. Interactive 360, Inc. CEO Rick McLey describes the company's mission to "position all of our valued partners and clients for market dominance".