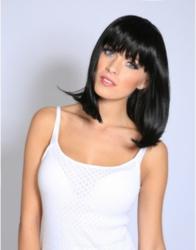 We are hoping to give ladies who are hair obsessed somewhere to go online, whether it is to pick up hints and tips or to share advice.
London, UK (PRWEB UK) 2 April 2013
Award winning online retailer, Wonderland Wigs have launched an online hair and wig forum in response to demands from their customers. With such a maze of content on the internet, it can be difficult to find reliable information online. Customers had been frequently been asking the retailer for good sources of information and forums where they can pick up hints and tips, but Wonderland owners struggled to find good quality forums. So in response to the problem they have created their own.
The forum which was launched last week, has already received hundreds of visits and some customers have started to join and post topics. Feedback from forum visitors has been good, with one visitor describing it as "a godsend" and another saying "I have been after an 'all encompassing' forum for ages, thanks for creating it, I am looking forward to taking part."
Wonderland Wigs co-founder, Samantha McClements says " We have been discussing launching a forum for years, we have been asked for one by so many customers over the years, so we finally decided it was about time we did something about it! So far, feedback is great and we've had some posters already which is fantastic. I'm looking forward to watching it grow and seeing how our wonderful customers interact and help each other. It is a fantastic project and will hopefully become a great source of help and information for people. "
The forum has sections for hair fashion, anything wig related, hair extensions,and hairpieces. Wonderland Wigs are hoping 'users' will really lead the way with the forum and make it what they want it to be. Posting topics, questions and sharing hints, tips and advice with other users.
The 'hair obsessed' forum can be found here.
___
Wonderland Wigs is a leading retailer of celebrity and fashion led wigs, hairpieces, extensions and hair accessories. Based in the UK, with the aim of giving every girl the 'great hair she deserves', Wonderland offer something for everyone and are favored by a host of celebrities across the world