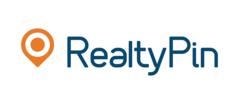 "An increase in inventory is also a good thing, because it will slow prices down a little bit. "
Los Angeles, CA (PRWEB) April 01, 2013
The experts at Realtypin.com have been talking about America's incredibly low inventory of homes for sale for the past several months. Now, however, that inventory is slowly starting to go back up.
At the end of February, the nation's inventory was 4.3 months (experts say a "balanced" market has an inventory of 6 months). When the numbers were seasonally adjusted, it marked the biggest gain that America's inventory has made in more than two years. Even though the current inventory is still 20% lower than it was this time last year, the jump is great news for the housing market's recovery.
Why?
"The low inventory has been responsible for the recent home price gains." Says RealtyPin.com CEO James Paffrath.
After all, with fewer homes on the market to choose from, buyers are fighting over what's available – meaning that multiple offers and even all-out bidding wars have become a common occurrence. In many cases, buying a home is literally a sprint to the finish line, since many homes are selling on the very same day they are listed!
But as homeowners have seen buyer demand go up (and, thus, have seen their values go up), more of them have decided to list their homes for sale and RealtyPin.com has benefited from this increase. Considering that the housing market acts like a giant cycle, this is a good thing. It means that these homeowners will eventually spur other owners to list their homes for sale – and move the entire market forward.
Learn more about Realtor Contracts and on Finding The Perfect Home
"An increase in inventory is also a good thing, because it will slow prices down a little bit," says James.
While that may not seem like a good thing on the surface, it's important to note that home prices are currently rising much faster than salaries are. In fact, home values are going up 4-5 times faster than people's paychecks are – meaning that some people simply can't afford to pay what these new values demand. Economists say that's a big reason why the number of single-family homes sold in February was a little bit lower than it was in January.
By slowing the price gains down a little bit, Americans' salaries will have a chance to play catch-up, which will, hopefully, give more people a chance to buy. And, by "more people", economists mean more "traditional" buyers, instead of investors. Right now, investors are responsible for many of the housing market's gains – instead of the first time buyers that experts say need to jumpstart the market's recovery. In February, first time buyers were only responsible for 30% of the home sales. Traditionally, they are responsible for about 40%.