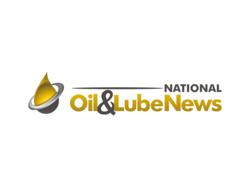 (PRWEB) April 01, 2013
The leading trade publication for the fast lube industry, National Oil & Lube News, recently announced their website's redesign, which is officially live today.
The website now features easy-to-use functionality, simple navigation, more eye appealing design, plus many more exciting features.
One such feature is NOLN's new "Breaking News" area, which supplies visitors with news from multiple sources throughout the fast lube industry. Now, instead of using a search engine for industry news, readers can simply visit the NOLN website.
Articles are also much easier to share with your friends via email or social media platform. However, the most exciting feature of all is the archives section. No longer do you have to specifically search for a past article. Everything is listed by issue in an easy-to-see fashion. The search function is much easier to use, as well.
NOLN is introducing an "Education" section of their website, which provides readers with access to industry studies, white papers, waiting room posters, NOLN's Lube Chat forum and the industry's calendar of events. Everything is easy to find with icons depicting what each section can provide site visitors.
NOLN's new "Articles" section is much easier to navigate; articles have been divided into five sections each associated with an icon for easy navigation throughout the site. The five sections are business, technical, employees, news and profiles. Once a section is selected, the articles are listed in a functional format, and readers will be able to determine which column belongs to whom, what articles pertain to what particular subject matter, as well as spotting classifieds and products and services from the pictures alone.
"The new design of our website is going to please our readership with its new features, functionality and simplicity," said Tammy Neal, editor of NOLN. "We're excited to bring this benefit to our subscribers."
The new website can be found at the same URL: http://www.noln.net