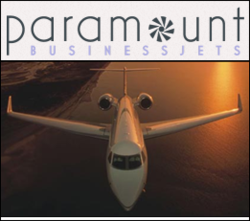 "PBJ clients have been using our medical flight services for years considering we are able to offer them higher quality of service while being sensitive to their budget," said Richard Zaher, CEO of Paramount Business Jets
Tampa Bay, FL (PRWEB) April 01, 2013
The worldwide private jet charter brokerage company Paramount Business Jets (PBJ) is now adding air ambulance services to their list of available private charter flights. If clients need to get to a hospital that is out of reach, so they can get there to receive the treatment that is needed.
When someone is in need of immediate medical attention, and can't afford to wait to book a flight capable of transferring a sick or injured person. That's why Paramount Business Jets is now officially offering medical flight services. Customers can now not only receive a high quality and safe flight to anywhere in the world, at anytime, but they can be medically cared for on the way if needed.
For these flights, PBJ sources highly-trained and skilled medical staff, 24 hour services -- no matter your destination, along with transparent pricing that is fair. "PBJ clients have been using our medical flight services for years considering we are able to offer them higher quality of service while being sensitive to their budget," said Richard Zaher, Chief Executive Officer at Paramount Business Jets. Their air ambulance flights can be used for emergencies, medevacs, non-emergencies, patient transport, and even deceased transport. No matter the problem, Paramount Business Jets will "be there by your side to support your travel needs."
Besides medical flights, Paramount Business Jets is leading provider of executive VIP airliner flights, private jet charters, empty leg flights, helicopters, and more. They adhere to strict safety standards, and they can arrange every detail of their passenger's trip from inception to touchdown. Instant quotes maybe obtained online and Paramount's highly experienced professionals can be reached 24/7 at +1-877-727-2538.
About Paramount Business Jets
At Paramount Business Jets, they strive to provide impeccable service their customers can count on, which includes not only luxury flights, but also expert aviation specialists and concierge professionals that will cater to customer needs. Though they are based in Tampa Bay Florida, they offer flights to and from anywhere in the world. Since their founding in 2005, the company has been committed to offering high-end, private jet charter flights at a fraction of the cost as seen in the New York Times. For more detail please visit, http://www.paramountbusinessjets.com/.