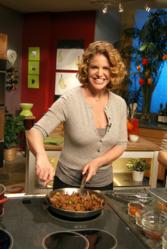 Miami, FL (PRWEB) April 03, 2013
Check, Please! South Florida returns to WPBT2 with a bang on Monday, May 20 at 7:30 p.m. with the Viewer's Choice episode. Check, Please! South Florida fans voted online to bring back their favorite past reviewers, resulting in an unforgettable clash of witty repartee. Joining host Michelle Bernstein at the table will be Radio Personality/Vineyard Owner, Paul Castronovo, Actress and Celebrity Interviewer Miss Finesse and Local Legend/Business Owner, Don Bailey.
Leading up to the premiere, on Tuesday, May 14, the popular Check, Please! South Florida Tasting Tour returns with a dining spree in Coconut Grove. Ticket-holders will join host Michelle Bernstein on the tour, which begins at Whole Foods Market, where guests will feast on a special appetizer from Michy's. The excursion continues to memorable Check, Please! South Florida reviewed restaurants including Happy Wine The Grove, El Carajo, Le Bouchon Du Grove and Berries in the Grove.
Tickets are limited and will be available to the public on April 15.
For more information on Season 10 or the tasting tour, visit http://www.checkpleasefl.com.
Season 10 Episode Descriptions:
Episode 1001- Premiering May 20
Viewer's Choice special! Featuring: Greek Isles Taverna, Ft. Lauderdale; Here Comes the Sun, Miami; and Anthony's Runway 84, Ft. Lauderdale
Episode 1002- Premiering May 27
Featuring: Sea Watch, Ft. Lauderdale; Gol! The Taste of Brazil, Delray Beach; and La Villetta Ristorante, Boca Raton
Episode 1003- Premiering June 3
Featuring: Doña Paulina, Miami; Sushi Room, Hollywood; and Taberna de Ignacio, Hialeah
Episode 1004- Premiering June 10
Featuring: Lido Restaurant & Bayside Grill, Miami Beach; Thai Spice, Ft. Lauderdale; and III Forks, Palm Beach Gardens
Episode 1005 – Premiering June 17
Featuring: Garcia's Seafood Grille & Fish Market, Miami; Green Papaya, Hialeah; and La Creperie, Lauderhill
###
About WPBT2
South Florida's premier public broadcaster, WPBT2, is a community-licensed, not-for-profit media enterprise serving communities from the Treasure Coast to the Florida Keys. WPBT2 provides high quality content from PBS, independent acquisitions and its own original productions. WPBT2's digital media platform, offers: 2HD, a 24-hour high definition channel; Digital 2.2, a mix of Science & Nature Channel, The Florida Channel and Create; Digital 2.3, V-me, a 24-hour national Spanish-language network; and http://www.wpbt2.org, the WPBT2 website including, Impromp2 (a community blog), the WPBT2 Video Player and uVu, a video sharing website.