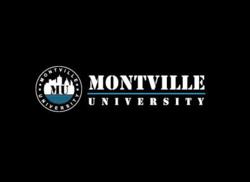 Portland, OR (PRWEB) April 02, 2013
Montville University (MU) continues to expand its global reach and strives to provide a number of educational opportunities to people from all over the word. In this regard, the University has launched Online Certificate Programs in 16 diverse disciplines, with the aim of providing students with the opportunity to pursue their education in their desired fields.
Established in 1999 with the aim of educating a diverse body of students with personal or professional commitments—veterans, working adults, professionals, and housewives—MU now ranks among the top online universities providing a wide range of programs in many in-demand fields. Since its inception, the University has shown a strong commitment to providing a top-quality education to students globally, irrespective of their financial or geographical background. To its credit, MU currently enjoys more than 6,200 active enrollments from different parts of the world.
"Montville University introduced certificate programs to offer students an extensive range of subject areas, enabling them to follow their educational pursuits in the fields of their choice. It's a great step forward and we are sure this will go a long way towards ensuring that ours is a university committed to students' welfare and wellbeing. We are also expecting over a thousand enrollments in the inaugural launch of MU's online certificate program," said Charles M. Bradley, the dean of Montville University.
Online programs, ranging from business administration to Engineering, Nursing, Political Sciences, Education and Performing arts (view complete list), are accredited by International Accreditation Organization. These courses are offered throughout the year and can be completed in just 6 weeks.
About Montville University:
MU is a world's leading virtual university, offering fully accredited programs in 16 different disciplines to a diverse body of students globally. With student base of over 7,000 undergraduate students, 3,000 graduates and about 500 global faculty members, Montville University proudly claims to be one of the finest and most sought-after online learning universities in the world.