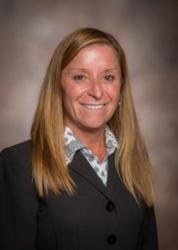 I look forward to the opportunity to continue to be a good steward of change leadership and quality management systems.
Roanoke, VA (PRWEB) April 03, 2013
D'Ardenne Associates, a leader in ISO management standard services, training and auditing, today named Sue Synder president as part of the company's long-term growth strategy.
Snyder has 15 years of experience in developing, implementing, maintaining, auditing and training of business management systems for the aviation, space and defense industries.
"We're delighted to promote Sue as we celebrate our 20th year and prepare for a long-term future while ensuring the level of expertise and service our clients have come to expect," said CEO Roy D'Ardenne, who will maintain his title. "The combination of her technical expertise, real-world experience, personable charm and business acumen make her an ideal leader to build the future of our company. Her extensive knowledge base and track record of success will ensure a seamless transition in our management structure. She provides our customers with a unique perspective that helps to drive their own success."
Snyder joined D'Ardenne Associates in 2010. In her new role she will assume the responsibilities of the day-to-day operations of the company while continuing AS9100C training, auditing and consulting for the aerospace industry as well as providing ISO 9001/14001 and 18001 services.
Snyder is joined on our management team by Elizabeth Steuart, who is being promoted to vice president.
"We are grateful to have Sue's talent, dedication and focus to ensure that the company we've built over the last 20 years will continue to thrive at a time where quality and management systems are more important than ever to drive efficiency and profitability of organizations in many different industries," D'Ardenne said.
"I look forward to the opportunity to continue to be a good steward of change leadership and quality management systems while at the same time ensuring that our heritage of strong values, top talent and outstanding service carries on." Snyder said. "Having the opportunity to consult, train and audit to assist organizations in their growth and maturity so that they can compete in the worldwide marketplace is what motivates me. To be able to share my experiences and knowledge with others so that they can be more successful is an opportunity that is rewarding and carries responsibility. I appreciate the magnitude of my new position, and look forward to continuing the legacy that Roy has created."
She has a bachelor's degree from Radford University and a master's degree in professional studies with a concentration in organizational development from Thomas Edison State College.
Snyder has a demonstrated ability to streamline operations, develop cross-functional teams, define and develop value added processes, and train all levels of personnel in ISO and ASD management systems.
She has served as Management System Representative for AS9100C and ISO 9001 management systems. Her experience includes business ownership, environmental systems management, operations management, systems integration, strategic planning, systems design and installation, training, internal and second party auditing, and FAA Part 145 Repair Station process development and implementation. She is a RABQSA-certified QMS and AS9100 auditor and trainer.
About D'ardenne Associates
D'Ardenne Associates provides a full range of ISO services, including training, audits and consultations that use ISO management systems to make organizations more effective, successful and profitable. The firm helps clients obtain certification, performs internal and supplier audits and conducts training so they can install effective, cost-efficient systems tailored to their individual needs. Additionally members of D'Ardenne Associates' staff conduct third party certification audits for some of the best registrars in the world today. To learn more, please visit http://www.dardenneassociates.com.