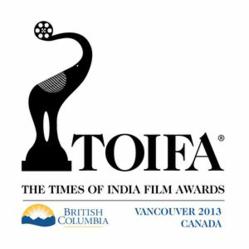 Bollywood makes its way to Vancouver this April for the Times of India Film Awards (TOIFA)
Vanouver, BC (PRWEB) April 02, 2013
As the glamorous world of Bollywood makes its way to Vancouver this April for the Times of India Film Awards (TOIFA), the Monark Group is getting geared up in a big way. On April 5, 2013, alongside Indian actor Rajat Bedi, Monark will be sponsoring the TOIFA Nominations Gala and Technical Awards at the Vancouver Convention Center. Ticket holders to this exclusive event will wine and dine alongside the biggest Bollywood stars such as Shahrukh Khan, Katrina Kaif, Anushka Sharma and Ranbir Kapoor.
Prominent director and producer Karan Johar and acclaimed Indian actress Chitrangada Singh will host the event. The night will include one of India's most accomplished fashion designers, Manish Malhotra, who will showcase a thrilling fashion show inspired by 100 years of Hindi Cinema.
Following the TOIFA Nominations Gala, On April 6th Monark is offering Bollywood fans exclusive red carpet access and floor seating to the TOIFA Award Show at BC Place Stadium. "We are extremely excited to be co-hosting these exciting events; TOIFA has given us the opportunity to bring the charm of Bollywood to our local community. It's definitely going to be a once in a lifetime experience for ticket holders." says Mandi Sihota at Monark.
This year the TOIFA Award show will draw in an audience of 30,000 people at BC Place and will be broadcasted worldwide. Limited seats are available for both the TOIFA Nominations Gala & Technical Awards on April 5th and the TOIFA Exclusive VIP Red Carpet Experience on April 6th; contact TOIFA Vancouver at 604-635-2204 or vip(at)toifavancouver(dot)ca to purchase tickets.
Visit http://www.monark.com or toifavancouver.ca for more information.