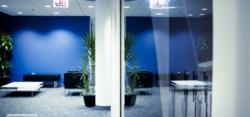 SAE Institute's programs equip our students with powerful entrepreneurial skills that will widen their career options and enhance their economic value as creative media professionals.
Chicago, IL (PRWEB) April 09, 2013
The Chicago campus of SAE Institute, one of the world's first creative media education programs to combine practical and theoretical curriculum, is now licensed by the State of Illinois to offer Associates Degrees in their Music Business, Audio Technology, and Digital Journalism programs.
"We're excited to offer Associate Degrees in our Music Business, Audio Technology, and Digital Journalism programs for students in Chicago," says James Thomas, Campus Director for SAE Institute Chicago. "These comprehensive programs will equip our students with the tools that will prepare them for careers in the growing creative media industries."
SAE Chicago's Music Business Program (MBP) helps artists, producers, performers, and other aspiring music industry professionals to understand how the business side of music partners with the creativity that inspires it. Classes will explore the way music projects are pitched, sold, copyrighted/protected, produced, marketed, and delivered.
The Audio Technology Program (ATP) was recently recognized by Vibe Magazine as being the best recording and engineering program in America. It offers practical and theoretical training in music recording and audio post-production for film, television, and video games.
The Digital Journalism Program (DJP) provides students who want to pursue careers as multimedia reporters/journalists, content creatives, digital editors, bloggers, graphic and web designers, audio producers, and production specialists with a broad overview of – as well as discipline-specific instruction in - new media journalism.
"SAE provides students with a real world education that combines theory, classroom-based instruction, and practical, hands-on experiences," says Thomas. "To achieve this goal, we leverage the vast expertise of our teachers, who are all accomplished professionals. Their active participation in the creative media industries keeps them abreast of trends and changes in the market, and this awareness allows their instruction to always be current and relevant."
Along with SAE Chicago's practical curriculum, its new educational offerings also include collaborative courses that allow students from different creative media programs to work together on their projects. This cross-pollination of student expertise, interests, and backgrounds results in an integrated learning experience that broadens student knowledge and enhances their multi-discipline awareness.
"Once our students have completed their studies at SAE, they become a part of our international alumni network, which includes graduates from over 50 campuses around the globe," says Thomas. "Many of our graduates are distinguished leaders in their industries, and this provides our Chicago graduates with unprecedented international networking opportunities. Our alumni resources, combined with the real world skills acquired through our unique programs, give SAE graduates a tremendous edge in today's competitive creative media job market."
SAE Institute Chicago is approved by the Division of Private Business and Vocational Schools of the Illinois Board of Higher Education.