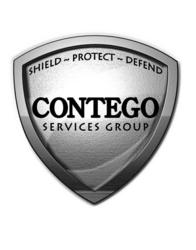 We're very proud of our above average industry results and excited to share our industry knowledge with RIMS attendees. -- Jena Silvestri, National Sales Director
Fort Lauderdale, FL (PRWEB) April 02, 2013
This year's conference will be held at the Los Angeles Convention Center. Contego Services Group, LLC will be exhibiting at booth number 1954 with exciting giveaways throughout the conference. Contego will be raffling off an iPad 2 along with an iTunes gift card for the lucky winner.
The Contego sales and marketing team will be out in full force talking to conference-goers about its revolutionary SWARM™ service model, swift working assessment with rapid methodology, a new approach to insurance claims that quickly identifies potentially fraudulent activity, contains costs, and closes claims more rapidly than the industry average. Contego's investigative services will be on display; with demonstrations of Contego's above industry averages in surveillance capture and medical canvass record searches.
"We are delighted to participate in this year's RIMS conference in Los Angeles and showcase our cutting-edge approach to insurance services. We're very proud of our above average industry results and excited to share our industry knowledge with RIMS attendees," said Jena Silvestri, Contego's National Sales Director.
Contego Services Group, LLC provides game-changing insurance services and cost containment solutions. Services include Investigative Services, SIU & Fraud, Subrogation, Due Diligence, Loss Control, and Transportation & Translation. For additional information on Contego Services Group please visit http://www.ContegoServicesGroup.com or contact Jessica Custer at 954-556-1616.
Media Contact:
Jessica Custer
954-556-1616
JCuster(at)ContegoGroup(dot)com