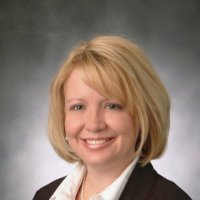 Gainesville, Fla. (PRWEB) April 09, 2013
Jennifer Clince, Chief Operating Officer at the Collier Cos., participated in the COO panel discussion at the National Apartment Association's 2013 Student Housing Conference and Exposition held in Las Vegas, NV on February 26, 2013. The "2013 Exchange and Engage with Executives" session brought COO's from the largest student housing companies in the nation together to provide feedback on a variety of topics.
Topics related to student housing were discussed during the session, including a discussion on 2012 and 2013 leasing, an overview of property specific operating costs, methods for finding high-quality employees, as well as top concerns in the housing industry. Time was also devoted to answering attendee questions.
In her role as Chief Operating Officer at the Collier Cos., Jennifer Clince directs asset management, strategic planning, and long-term growth strategy. Under her leadership, the company has successfully expanded three-fold. She has focused the operations team on revenue driven initiatives and measures to push income in saturated Florida markets. Additionally, she has pursued a number of growth adapting strategies for the Collier Cos.' varying product portfolio. She received her MBA and BS in Marketing at the University of Tampa. She is also a member of Harvard Business School's PLD 13 program.
The Collier Cos. is headquartered in Gainesville, Fla.-home of the University of Florida, the state's flagship university. The Collier Cos. owns more than 45 properties and has over 10,500 apartment homes located in: Gainesville, Ocala, Orlando, Tampa, Tallahassee, and other Florida locations, as well as Norman, Okla., Champaign, Ill., and Athens, Ga. Student Housing Business recently ranked The Collier Companies as the third largest, and largest privately held, student housing owner in the country.