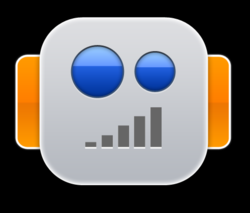 Noting that Christian education is often underfunded and texts and supplies are hard to come by, the World Sunday School has put those texts into the smartphones of educators
(PRWEB) April 03, 2013
The mission of World Sunday School is to publish Christian lesson plans and handouts online. The mission of the Christian education organization's new app built with the DIY app builder at appsbar.com is to take that online message to mobile phones and tablets.
Noting that Christian education is often underfunded and texts and supplies are hard to come by, the World Sunday School has put those texts into the smartphones of educators. The Sunday School app offers Lesson Plans and printable handouts for primary, middle, and adult students. The app also offers a Faith Statement, coloring pages, and a link to the organization's Facebook page.
The app is optimized for both Android and iOS smartphones and tablets.
Launched in 2011, Appsbar opens up the mobile marketing category for small and medium-size businesses, artists and musicians, and individuals who want to create in that space. Appsbar has done this by removing the two largest barriers; cost and programming expertise. Appsbar is doing for mobile apps what companies like Intuit and Blogger have done for novices looking to publish websites and blogs.
To create an app of your own with the free and easy-to-use app maker, go to appsbar.com. To view download other interesting new apps for free, visit appcatch.com.