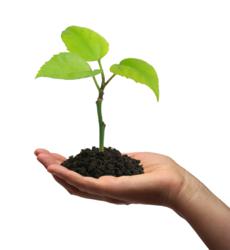 Spring won't let me stay in this house any longer! I must get out and breathe the air deeply again.
New York City (PRWEB) April 04, 2013
Karuna Acupuncture celebrates spring with a limited time offer of 20-30% off of acupuncture treatments for allergies, chronic pain, and much more. With the arrival of the warmer weather, now is the perfect time to seek out acupuncture and address those issues that make spring time activities more challenging.
The front yard is in need of a good work over. Or maybe the park is beckoning with its small, tender green leaves on the trees. But for allergy sufferers, these activities might not be an option. Having lived through spring after spring stuck indoors by the misery they experience when the temperature consistently creeps above the freezing mark, they check their medicine cabinet to insure adequate supplies of the latest allergy medication on the market. However, for many victims of spring allergies, acupuncture has proven to be very effective in controlling their symptoms, and without the side effects of antihistamines and nasal decongestants (drowsiness, nervousness, or excessive dryness). Regular acupuncture treatments during the season can reduce the sneezing and itchiness that are so often a part of the routine, allowing sufferers to venture outdoors for more than a return trip to the pharmacy.
Maybe the problem is not allergies, though. Maybe chronic back pain prevents full participation in the walk around the park or the tidying of the yard. Again, acupuncture comes to the rescue! Recent studies have shown that acupuncture is more effective in reducing back pain than medications, many of which can have side effects (stomach upset, gastric ulcers). These studies also show that acupuncture is a cost-effective measure, reducing the need for additional medical interventions and improving overall productivity.
Don't wait any longer! Spring doesn't last forever, so the best time to contact Karuna Acupuncture is right now--the 20-30% discount is only good until April 12, 2013.
About Karuna Acupuncture: Melanie Severo, LAc, MS, RN, founded Karuna Acupuncture in 2012, with a mission of guiding patients to their ultimate state of health, allowing them to function at their very best every day. For more information, visit the website, http://www.karuna-acupunctureny.com. Be sure to sign up for the newsletter to receive special offers in the future.