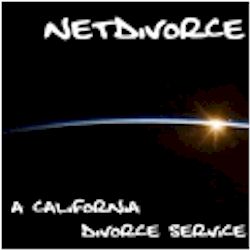 "...NetDivorce has retained that $99 fee for the 12th year in a row. Imagine how low that fee is now."
California (PRWEB) April 03, 2013
Effective March 15 2013, California online divorce service NetDivorce will handle uncontested divorce in all 58 California counties and through all 103 California Superior Court Family Law filing locations. Preparation of all California state and local county divorce forms is included in NetDivorce's service, which still includes unlimited complete case support in all California uncontested divorce cases – and all still at a flat guaranteed fee of $99 – the lowest complete case California divorce fee offered anywhere.
By way of a little history, NetDivorce, LLC started life as a bricks and mortar divorce clinic in Riverside, California on June 1 1981. Between 1981 and 2001 the business was known as California Legal Assistance Centers – a grand name for its one location in Riverside.
In 1982-1983, co-founder and current CEO Ed West wrote what is believed to be the world's first divorce software (in the old dBase for DOS language – with the forms coded in Hewlett Packard's old Printer Command Language). Of course, that was pre-Internet. That divorce software was written for use on a single desktop computer, using a single HP LaserJet IID printer, but it was a complete software package for uncontested California divorce and it enabled California Legal Assistance Centers to handle over 20,000 California uncontested divorces in 20 years. Later, as the Internet beckoned, West and his colleagues changed their business name to NetDivorce, LLC, re-wrote NetDivorce's proprietary divorce software for the server-client architecture of the Internet and took NetDivorce online in 2001.
In reminiscing about earlier days, West now says, "The irony is that when we were California Legal Assistance Centers in the '80's and '90's, we actually handled divorce all over the state, but we did not advertise our services any further North than Santa Maria and Bakersfield. Yet we took and handled successfully perhaps a couple of hundred cases from the Northern half of the state across those 20 years. Consumers simply saw our ads down South, went home or to Mom's house up North and called us. When NetDivorce went online in 2001, we did not want to handle Northern California divorce immediately because we did not yet have all of the Northern California local county forms coded in our software. We started with Southern California local forms only so that we could get online and operational as quickly as possible."
West adds, "We thought it would take us just a few months to code those Northern forms, but we made the 'mistake' of setting our guaranteed fee for an uncontested divorce at $99 – in hindsight, a little low. Things took off online and we stayed busy. It has only been as a result of the economic downturn of the past couple of years, that we've had the time and incentive to code local Northern California forms and thereby enable us to become a whole state provider once again."
In the meantime, NetDivorce has retained the $99 fee for the 12th year in a row. Imagine how low that fee is now. NetDivorce looks forward to serving the entire state of California in uncontested divorce and to its next major accomplishment – the state of Arizona.