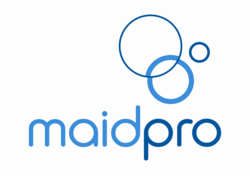 'How else could we have gotten away with this,' laughed Mark Kushinsky, MaidPro CEO.
Boston, MA (PRWEB) April 01, 2013
MaidPro, one of the largest home cleaning franchises in the U.S. and Canada, smashed the previous World Record by short sheeting 10,236 beds in a single day. The previous record holder, Niles Fulton, held the record for exactly fifteen years by short sheeting 332 beds in his college dormitory on April 1, 1998.
Short sheeting is a prank commonly performed at camps, boarding schools and military barracks. A bed sheet is untucked at the foot end of the bed and folded toward the head, making it look as if it is two sheets (an undersheet and top sheet). When the victim attempts to enter the bed, they are unable to extend their legs, leaving them in an awkward balled up position.
MaidPro was able to accomplish this feat by tapping into their large customer base and putting into action a one day Short Sheeting Campaign across all of their locations, short sheeting all customer beds for all cleans performed that day.
The response from this campaign has been dramatic. MaidPro's phones have been ringing non-stop from puzzled customers and congratulatory observers. A long-time customer, Anne Hallway, wrote, "Congratulations on such a monumental achievement! I never thought the record could be broken. Please never do that again."
MaidPro prides itself on forming close relationships with their clients. "How else could we have gotten away with this," laughed Mark Kushinsky, MaidPro CEO. "Of course we only did this with clients we really knew and had a great connection with."
About MaidPro
MaidPro is a Boston-based franchisor of housecleaning services with over 150 offices throughout the U.S and Canada. The company, which began franchising in 1997, takes pride in its strong owner community, cutting-edge technology and creative marketing. It has been honored with the Franchise Business Review's Franchise 50 Award in 2006, 2007, 2008, 2009, 2010, 2011 and 2012 for owner satisfaction. The company can be found online at maidpro.com.
Contact: media(at)maidpro(at)com.
617.742.8787