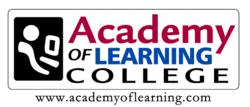 Vancouver, BC (PRWEB) April 22, 2013
The Minister of Finance recently made references to Career Colleges in his speech and budget document, which indicated to those in the training sector that dramatic changes are on the horizon. Similarly, the Minister of Human Resources and Skills Development included Career Colleges in his pre-budget speech, echoing this renewed attention to PCCs in Canada.
Various relevant budgetary measures are being introduced which reflect the change in government support and funding for the training and education sector. For example, the Canada Job Grant is a key piece of the federal government's 2013 Budget which provides $500 million a year coming from Labour Market Agreements. This will allow students to benefit from grants of up to $15,000 to attend institutions, including Private Career Colleges.
Additionally, the government plans to spend $23 million to promote education internationally, and $109 million has been earmarked for training in First Nations. Details about these programs and timelines will be included in the Budget Implementation Act scheduled for release in April or May.
Heidi Collins, Director of Marketing and Sales for Academy of Learning College, said, "This funding is long overdue and enthusiastically welcomed by our sector." She continued, "We are proud of our history. Academy of Learning College has been a Private Career College with 60 campuses across Canada for over 25 years. With programs in business training, healthcare training, and IT training, we are honoured to be a part of the Career College Sector which increases student choice, meets employer needs, and delivers economic growth through tax savings and new tax revenue."
These changes in government support and funding will no doubt be the subject of discussion at the National Association of Career College (NACC) Conference and AGM, as they join with BCCCA in Vancouver April 24-26. The NACC has been active with lobbying efforts to obtain more federal government training dollars and opportunities to promote career colleges in Canada and internationally.