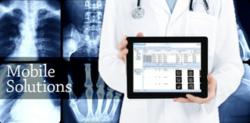 Customers have switched to Teleradiology Specialists for cost savings, improved quality and advanced technology.
Paradise Valley, Arizona (PRWEB) April 02, 2013
Teleradiology Specialists began delivering service at 20 new locations in the month of the First Quarter of 2013. New customers were Urgent Care Clinics and Imaging Centers in Arizona, Colorado, Connecticut, New Jersey, New York, Oklahoma, and Texas. Customers included brand new facilities as well as established centers switching from other providers.
"Customers have switched to Teleradiology Specialists for several reasons" said David Cohen, MD, founder and President of Teleradiology Specialists. "Reasons included the potential for cost savings, improved quality of reads, timeliness of report turnaround, the ability to easily share reports with referring physicians and the availability of long-term storage of imaging exams and reports which are accessible from any location."
About Teleradiology Specialists
Teleradiology Specialists provides expert radiology reading for urgent care, mobile medical and freestanding imaging centers as well as private physician practices. With very competitive pricing, high quality physicians, easy-to-use technology, and friendly, professional service, Teleradiology Specialists can customize a solution to fit the needs of any practice.
Contact:
Howard Reis
VP Business Development
hreis(at)teleradiologyspecialists(dot)com
845-392-2915
http://www.teleradiologyspecialists.com