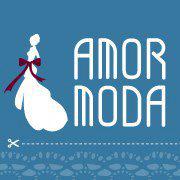 (PRWEB) April 02, 2013
AmorModa, a well-know brand of wedding dresses and special-occasion dresses, is now offering one-stop wedding solutions to its clients worldwide, including wedding dresses, bridesmaid dresses, wedding shoes, wedding accessories, and more. Customers do not have to scour the whole Internet to find the best deals, as AmorModa provides the quickest and easiest access to purchasing an extensive selection of wedding products at the most competitive prices.
"We are providing one-stop wedding solutions to the clients worldwide, and our mission is to make brides more beautiful by offering stylish and high-quality women dresses. From special offers and savings to free shipping, we are doing our best to expand our market share," says, Eason Chen, CEO of AmorModa.
According to Eason Chen, all their products are available at discounted prices. For example, one of the wedding dresses (called "Ball-Gown Sweetheart Chapel Train Satin Tulle Wedding Dress With Ruffle Lace Sashes", item code: 002011413), was previously priced at $455, and it is offered at a new discounted price of $213.
All their products are set into a quality system that checks and double checks quality, from sourcing to shipment. They are especially designed for the ladies who never compromise on quality and style.
About AmorModa
AmorModa is a leading manufacturer and retailer of high-end and middle-end women dresses, and is offering more than 5000 different styles of women dresses (wedding dresses, bridesmaid dresses, prom dresses, and more). They have a vast knowledge of craftsmanship and clients' needs, which have helped them to develop as a popular brand among ladies. Good customer service, high-quality, fast delivery, and competitive prices, are the reasons to choose AmorModa.
For more information, please visit: http://www.amormoda.com/.