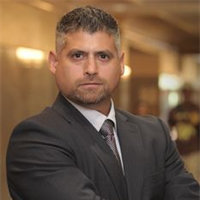 Mr. Castanon offers free initial consultations through Webponder, providing answers and advice for people with criminal law questions and concerns.
San Antonio, Texas (PRWEB) April 02, 2013
San Antonio criminal defense attorney Orlando Castanon can now be consulted through live video consultations on Webponder.com. Webponder is a website that specializes in connecting individuals looking for credible answers and advice with professionals who offer advice on Webponder through face to face video chats.
Orlando Castanon has recently joined Webponder, and can now provide individuals in need of criminal law advice with an easy and convenient way to reach out and connect and get the legal consultation they need. The live video consultations also provide Mr. Castanon's current clients a convenient way to touch base with him and speak with him without visiting the office, but maintaining the same face to face personal experience.
Mr. Castanon offers free initial consultations through Webponder, so people interested in getting their criminal law questions and concerns answered by a licensed Texas attorney, or inquiring about the services that Mr. Castanon's firms provide, can do so without the worry of a legal bill.
Webponder.com not only provides a place where people can get legal advice through face to face consultations, it's also a place where people can get medical and mental health advice, auto advice, technology advice, and many advice in many other fields of interest. Webponder has hundreds of experts that visitors can connect with and meet through live video from the comfort of their own home. Although the expert's can charge for these video consultations any rate they desire, many offer free initial consultations, like Mr. Castanon.
Mr. Castanon has handled a wide variety of legal matters including DWI, theft, assault, drug possession, fraud, burglary, robbery, and murder cases. He is a member of the Texas Criminal Defense Lawyers Association and the San Antonio Criminal Defense Lawyers Association. More info on Mr. Castanon and his legal practice is available at Castanonlaw.com.
Webponder.com is based out of Miami, Florida, media inquiries can be directed to Steve Thompson, Managing Director at (305) 373-7775.