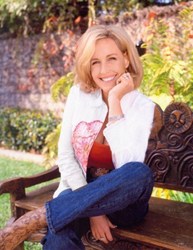 Myrtle Beach, SC (PRWEB) April 04, 2013
PILMMA (Personal Injury Lawyers Marketing & Management Association), the nation's leading provider of marketing and management solutions for Personal Injury and Disability attorneys is hosting its 2013 Super Summit, June 6th-8th at the Sheraton Myrtle Beach Convention Center and Hotel, located 2101 N. Oak Street, Myrtle Beach, SC 29577. Attendees at this event can expect to learn the latest, most innovative strategies and tactics in legal marketing and management.
PILMMA is pleased to have Erin Brockovich as the keynote speaker at June's event. Best known as the strong-willed, stubborn and gutsy legal clerk who despite the lack of any formal law school or legal education, was instrumental in brokering a $333 million settlement against Pacific Gas and Electric Company (PG&E) in 1993, the largest settlement of its kind to date. Made famous by Julia Roberts's Academy Award winning portrayal of her in the blockbuster film Erin Brockovich, Erin has seized all forms of media including television and publishing. Her book "Take It From Me. Life's a Struggle, But You Can Win" was a New York Times Business Best Seller.
Tireless in her efforts, Brockovich is once again in the headlines. She has drawn national attention to the oil & gas industries salt dome collapse "sinkhole" disaster area in Bayou Corne, Louisiana. The sinkhole, approximately 400 square feet when discovered on August 3, is now 9 acres large and continues to expand. It is expected to continue growing up to the size of 30 football fields. Below the sinkhole lies approximately 500 billion cubic feet of gas and 200 million gallons of crude oil. The risk of an explosion has 350 residents under evacuation orders. The residents contacted Brockovich, a 19 year human and environmental activist, in hopes that she could help bring awareness to their situation. Twenty-five to thirty-five thousand people contact her monthly, asking for help due to industry human rights abuses, including inflicting cancer and other environmental diseases. PILMMA is honored to have her as the keynote speaker at the 2013 Super Summit.
Joining Erin on the PILMMA stage, will be Ken Hardison, Founder and President of PILMMA, Stephen Fairley, CEO of The Rainmaker Institute and a host of other experts speaking on topics ranging from the future of TV advertising for lawyers, to the importance of staying on top of emerging trends and tools designed to keep firms on the leading edge.
PILMMA and the Super Summit are the brainchild of founder Ken Hardison, an Injury and Disability attorney with over 30 years of experience. In just 7 short years, Ken transformed his solo practice into a firm with 13 attorneys and 42 staff members, becoming one of the largest and most successful Personal Injury firms in North Carolina. Ken's attributes this success to his enthusiasm for marketing and management and his willingness to try new things. Having proven his success with the establishment and growth of his firm, Ken was passionate about sharing his wealth of knowledge with other attorneys. It was this passion that led to the development of the Personal Injury Lawyers Marketing and Management Association (PILMMA) in 2009. PILMMA is the only legal marketing and management association solely created for and dedicated to the success and advancement of Personal Injury and Disability lawyers. Its Summits have attracted hundreds of the best and brightest attorneys from across the nation.
To see a full agenda and learn how to be a part of this blockbuster event go to http://www.pilmmasummit.com.
ABOUT PILMMA
The Personal Injury Lawyers Marketing and Management Association (PILMMA) is the premiere organization dedicated to providing injury and disability lawyers with the information they need on how to better market, manage and grow their law firms. Each year PILMMA holds Marketing and Management events that bring together the best minds in the industry along with personal injury and disability lawyers from across the country to discuss the latest innovations and strategies in the world of legal marketing. To learn more about PILMMA, visit http://www.pilmma.org