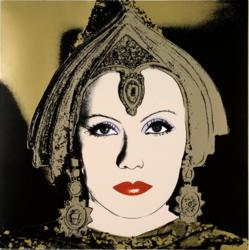 "The eye of a master will do more work than both his hands" Benjamin Franklin
Greenwich, CT (PRWEB) April 09, 2013
Martin Lawrence Galleries spring 2013 Fine Art Auctions are right around the corner. Now through April only take advantage of the opportunity to choose from over 1000 available works by modern masters and major contemporary artists such as Warhol, Picasso, Chagall, Bertho, Deyber, Erté, Kondakova, Hallam, Rembrandt, Mirò, Murakami and many, many others at a savings between 25-75% off retail values.
Live auctions will take place: Friday, April 5th at the Doubletree, Oak Brook, IL; Sunday, April 7th at the Westin Canal Street, New Orleans, LA; Friday, April 12th at the Hyatt Regency, La Jolla, CA; Saturday, April 13th at our 26,000 square foot flagship Martin Lawrence Gallery at The Forum Shops at Caesars, Las Vegas, NV; and Friday, April 19th at the Metropolitan Pavilion, New York, NY. These fun-filled evenings offer spirited bidding, raffles and refreshments.
Miss out on a live auction? Contact a consultant or any one of Martin Lawrence's eleven locations immediately for a 103 page full color catalogue featuring all auction lots and to discuss how to win artworks today. The knowledgeable art consultants will walk anyone unfamiliar with the auction process through the process of selecting and bidding. This will give newcomers a great chance to acquire the artworks on their wish list.
To RSVP to the live auction events, please contact:
Martin Lawrence Galleries Oak Brook: 630-954-3033 Martin Lawrence Galleries New Orleans: 504-299-9055 Martin Lawrence Galleries La Jolla: 858-551-1122 Martin Lawrence Galleries Las Vegas: 702-991-5990 Martin Lawrence Galleries New York (NYC/Soho): 212-995-8865
Martin Lawrence Galleries is renowned for offering the finest quality artworks and for maintaining the highest level of integrity and ethical standards in service to their clients. Over the last fifteen years, they have loaned two hundred fifty artworks to over thirty museums world-wide including the Museu Picasso, Barcelona, The Whitney Museum of American Art, New York and The National Gallery of Art, Washington, D.C.
Martin Lawrence has gallery locations in New York City (Soho), Boston, MA, Oak Brook, IL (Chicago). New Orleans, LA, Dallas, TX (inside Saks at the Dallas Galleria), San Francisco, CA (two locations), Costa Mesa, CA, La Jolla, CA, Las Vegas, NV and Lahaina (Maui) Hawaii.
Visit http://www.martinlawrence.com/ for a complete list of gallery addresses and additional information on available artwork and other gallery events. Then, come visit, acquire, and benefit from this amazing opportunity. There is no better time than now to start or enhance your art collection.