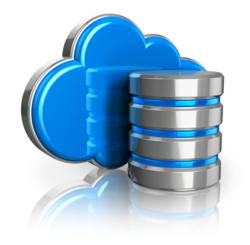 Making this jump into the Cloud with a giant in the industry is truly a milestone for Altibase Inc.
Greater New York City (PRWEB) April 01, 2013
Altibase Inc. is pleased to announce its selection as the total solution for user authentication for a top two smart phone manufacturer in the world (Company wishes to remain anonymous).
With its 100+ Million app subscribers, authentication is critical to success. "We are very proud to be the backbone of such a vital component of app users worldwide." CEO, Altibase, Inc.
Running on an Amazon EC2 AWS Cloud platform, stability, uninterrupted service and data preservation is a must. ATLIBASE HDB™ has the features, High Availability, replication and active-active configuration to meet all of those needs. In addition, since ALTIBASE HDB™ allows for In-Memory and On-Disk to reside in a single unified engine, there is virtually no limit to accessing high frequency data or historical data at will.
Prior to Altibase's deployment, the company's Oracle Coherence based backend failed which led to several hours of down time. Further exacerbating the problem, critical data was unrecoverable.
ALTIBASE HDB™ runs on the Amazon EC2 AWS Cloud platform and provides real-time global authentication to over 100 Million subscribers, smart phone users and smart TV users. Stable, zero down-time service combined with extremely efficient system resources allows ALTIBASE HDB ™ to contribute to low TCO (Total Cost of Ownership). "Altibase has helped our company expand its app base and user satisfaction in a very short time period while eliminating much of our previous headaches. We are very pleased with the results." Senior Engineer, Company Confidential.
Altibase has received numerous awards and recognitions from both government and IT leaders for excellence in database management software solutions, pioneering R&D and leadership in In-Memory Computing. "Making this jump into the Cloud with a giant in the industry is truly a milestone for Altibase Inc." CEO, Altibase, Inc.
Growing demands of strategic data management is crucial to revenue growth, reduction in spend and sustained profitably. Success is defined by optimizing data management. ALTIBASE HDB ™ In-Memory Database solutions are the single point solution for over 400 enterprise clients and thousands of deployments.
Big Data is here and Altibase Inc. is poised, ready and fully prepared to tackle the associated demands.
About Altibase:
Altibase is a world leader in data management systems and provides high performance computing solutions to top companies worldwide. (http://www.altibase.com). Altibase has helped hundreds of enterprise clients in Telecommunications, Financial Services, Manufacturing and Government with their growing database management needs.