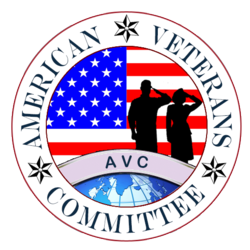 Washington, DC (PRWEB) April 02, 2013
Veterans looking for opportunties to network with potential employers in the US and around the world have a new ally to help them accomplish this goal. The American Veterans Committee (AVC) is a new veterans organization that intends to help organize networking receptions for veterans with potential employers from their community and help spark new business opportunities by linking US veterans to veterans from other countries. Any US Armed Forces veteran is eligible to join for free so long as they have not received a dishonorable discharge from the military.
So often when veterans return to civilian life after having served America, they find that reentering the workforce can be challenging. The organization plans to assist war veterans in networking with potential employers from around the world. AVC will form Student Veterans Leadership Committees and Veterans Leadership Committees (made up of non-student veterans) all over the country to help organize networking receptions in their respective communities where veterans can meet with potential employers.
As a member of the World Veterans Federation, AVC has the ability to connect its members with veterans organizations from other countries, linking veterans with similar professional interests while promoting global cooperation, peace and smart diplomacy.
The Organization will be led by the former Chief of Staff of the United States Army Reserve, Major General James A. Kelley (Ret.) serving as President, Iraq veteran Saif Khan will serve as Executive Director and Hal Donahue, Lt. Col, USAF (Ret.) will serve as Senior Advisor. They are currently seeking sponsorship opportunities and office space in Washington, DC.
Mr. Kelley is excited to assist as many veterans as possible by launching the organization. Mr. Kelley believes that successful employment of veterans can be achieved as "veterans have a unique conflux of skills and expertise and with networking help from an organization like American Veterans Committee, we can help bring potential employers and veterans from local communities together in order to help them with employment opportunities or launch their own businesses."
To learn more about the American Veterans Committee and to join, visit: http://www.americanveteranscommittee.org