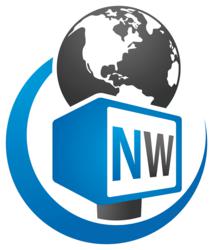 Washington, DC (PRWEB) April 02, 2013
NewsWatch, a national television show, highlighted "Fobo", a Bluetooth smart tech device that is designed to keep track of the things and people users care about. NewsWatch featured their top 10 products and services from the 2013 Consumer Electronic Show with tech guru, Scott Steinberg.
Fobo is about an inch and a half big, weighs very little, and is virtually indestructible. Fobo is waterproof and has a battery life of up to 1 year. Fobo has 4 main functions. The first is a "RemindMe" Function that lets users know when they walk away from something they've tagged such as a laptop. The second function is the "FindMe" feature which uses a sonar-like application to show users where their device is located. The third "Don'tMoveMe" function is another capability for keeping tabs on secure items. All users need to do is put Fobo on something they do not want moved, and they will be alerted to any movement of that item. And lastly, the "PromptMe" feature lets users know when their belongings come close to them – an example being luggage on an airport carousel.
Getting started with Fobo is very easy. All users need to do is download the app to their phone, pair with a Fobo, and start keeping track of their items. Fobos are available in 6 different colors for $59.90 at http://www.my-fobo.com.
Scott Steinberg is the CEO of TechSavvy Global, a management consulting and market research firm which helps clients more effectively connect, communicate and create lasting value for all audiences. One of the world's best-known strategic innovation consultants and brand consultants, he's a business strategist for Fortune 500 corporations, non-profits, universities and startups.
NewsWatch is a weekly 30-minute consumer oriented television show that airs monthly on the History Channel and weekly on the ION Network. NewsWatch regularly features top technology products, unique and beautiful travel destinations, health tips, medical breakthroughs, and entertainment news on the show. A recent addition to NewsWatch, AppWatch is a weekly segment that provides viewers app reviews and game reviews of the latest and hottest apps and games out on the market for iOS and Android devices. The show airs in 180 markets nationwide as well as all of the top 20 broadcast markets in the country, and is the preferred choice for Satellite Media Tour and Video News Release Distribution.
For more information or to watch more NewsWatch episodes, head to http://www.newswatchtv.com