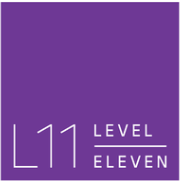 At Level 11, we focus on solving the unsolvable.
SEATTLE, WA (PRWEB) April 02, 2013
Level 11, a fast growing enterprise consulting firm focused on data analytics, customer experience management, and business transformation, today announced that it has been selected by Consulting magazine as one of its 2013 Seven Small Jewels, celebrating the best small consulting firms making a big impact on clients. Evaluated by revenue growth, organizational culture, consulting innovation, and client satisfaction, Level 11 was recognized for doing things differently and defying odds with its explosive growth—nearly doubling the number of consultants and increasing its revenue from the previous year by 245 percent.
Profiled in the March issue of Consulting magazine, Level 11 stands out for its unique consulting approach, its culture of innovation, and interest in pursuing the most challenging, complex projects—most breaking new ground in business and technology transformation.
"At Level 11, we focus on solving the unsolvable," said Mark Hadland, Level 11 CEO and Managing Partner. "We thrive on unraveling complex problems that have a big impact on our clients' businesses. From driving deeper business efficiencies to immersive, personalized customer experiences, we are laser focused on the strategies and technologies that transform how business is done. The Seven Small Jewels recognition is testament to the hard work performed by our smart, passionate, and committed consultants."
Level 11 attributes its success to a diversified portfolio of business and technology services tailored to forward-thinking industries, including entertainment, hospitality, and high-technology—industries that require the latest innovations and out-of-the-box thinking to differentiate. The firm places further value on its strategic partners and exceptional talent, only attainable by securing cutting-edge projects that require deep, analytical approaches.
Each year, the editors of Consulting magazine shift its focus to small consulting firms, identifying the best-kept secrets in the industry, this year selecting the Seven Small Jewels from amongst 125 talented consulting firms. The winners will be honored on April 18 in Chicago at the Consulting Magazine Achievement Awards dinner, celebrating the profession's best small firms.
About Level 11
Founded in 2009, Level 11 is an enterprise consulting firm focused on business and technology transformation. Headquartered in Seattle, Level 11 empowers its clients to rethink business strategy, evolve experiences and increase profitability. With expertise in data visualization, predictive analytics, systems integration and more, the firm prioritizes innovation to help its clients extract value from business practices and the data they generate, translating insight into action. For more information, visit http://www.level11.com.