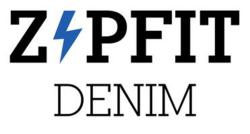 Hireology gives me peace of mind while I build an incredible team for our company
Chicago, IL (PRWEB) April 03, 2013
ZipFit, a rapidly growing men's denim retailer, has announced they will utilize Hireology's selection management platform to support their hiring needs. The Chicago-based retailer began a partnership with Hireology earlier this year.
After opening a flagship store in 2012, the demand for ZipFit has significantly increased. In order to keep up with this growth, ZipFit has begun expanding their team. To ensure each new hire upholds the values of the company, ZipFit has implemented Hireology's selection management platform.
"Because my employees have been vetted through Hireology's background check and credit check services, I can breathe easy, knowing that I have hired the most reliable and responsible employees out there," said Katie Easterly, chief operations officer of ZipFit Denim. "Hireology gives me peace of mind while I build an incredible team for our company!"
Through verification and selection management services, Hireology helps ZipFit make the best hiring decisions. Zipfit's team has access to the web-based Selection Manager™, that includes interview guides, job profiling, and a suite of verification packages.
About Hireology
Hireology's award-winning Selection Management System helps companies organize their hiring process and leverage data to make better hiring decisions. Franchise systems, banks and financial institutions, healthcare systems, dealer networks, and other multi-site operators use Hireology's web-based Selection Manager™ to deliver consistent and repeatable hiring decisions in the field - leading to better hiring decisions, lower turnover, and increased profitability per location. For more information, please visit http://www.Hireology.com.
About ZipFit
ZipFit Denim helps men find their best fitting jeans in minutes using proprietary fit technology, available both in-store and online at http://www.zipfit.me