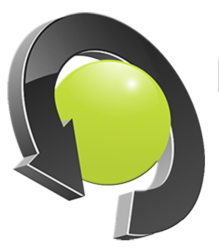 Your Chiropractic Website Should Be a Steady Source of New Patients.
Clinton, IA (PRWEB) April 15, 2013
Internet marketing expert, Dr. Mike Hamilton, has recently announced the launch of his new Chiropractic Websites Blog. The blog contains articles to help chiropractors stay up to date with the latest information on chiropractic websites and internet marketing.
When contacted at his office, Dr. Hamilton said, "Chiropractors today have a large number of choices when it comes to websites. It can be difficult to know how to make the best choice for your office, and if you are trying to build your own website it can be even more difficult to know how to be effective."
Dr. Hamilton went on to say, "Each week we do our best at Inception Websites to put together articles that we feel will help fellow chiropractors achieve success. We cover many different topics to give doctors the best overall education."
Finally, Dr. Hamilton said, "The more education a chiropractor has about marketing and online marketing the more successful they will be. When doctors ask me how we built a 500 visit per week practice in under two years I tell them that it came from dedicated focus. It's the same with chiropractic websites and online marketing. The more focus you have on it the better your outcomes will be. "
To visit the new Chiropractic Websites Blog visit the Inception Chiropractic Marketing blog at http://www.inception-chiropractic-marketing.com/Chiropractic-Websites-Blog/.
Dr. Mike Hamilton is the co-owner of Inception Chiropractic Websites. He and his wife work each and every day to help doctors of chiropractic reach their online marketing goals. You can learn more about the online marketing services offered at Inception Chiropractic Websites by visiting Dr. Hamilton's website at: Inception-Chiropractic-Websites.com