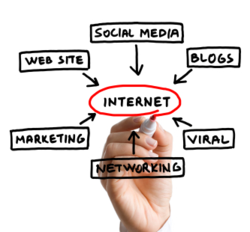 Your Dental Website Should Be a Constant Source of New Patients.
Clinton, IA (PRWEB) April 09, 2013
Dr. Aimee Hamilton announces the grand opening of Inception Dental Websites. This new company will be dedicated to helping dentists and dental offices cover every aspect of online dental marketing. Dentists face a great deal of choices when it comes to online marketing today. This new system is designed to take the work away from the dentist so that they can focus on treating their patients.
When contacted at her office, Doctor Hamilton said, "We've helped a great number of health professionals in the chiropractic field so it was a natural progression to start Inception Dental Websites. Dental websites face the same problems that chiropractic websites face, the majority of them are designed to educate patients. At Inception we believe that websites should be designed to have a primary focus of encouraging a potential new patient to take action."
Doctor Hamilton went on to say that, "Each of our dental websites is designed to engage new patients within seconds of them landing on the website. We do a lot of spot testing on our sites to see what version generates the best results. It's amazing to see how much difference changing a picture in a banner or moving a menu can make."
Doctor Hamilton remarked, "The majority of new dental patients today are going to go to your website before they make the choice to contact you. They need to see that you are someone they can trust and that you have more to offer than the doctor down the street."
When she was still practicing Dr. Hamilton was able to build a 500 visit per week chiropractic practice in less than two years. She and her husband were able to maintain an average of 80 new patients per month over a three year span of time.
If you would like more information about Dr. Hamilton and the online dental services she has to offer you can visit the website at http://www.inception-dental-websites.com.