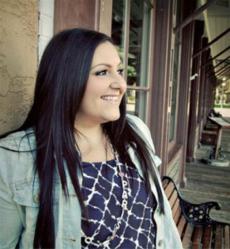 We are proud to be reaching out to different markets to serve more women who want the assistance of a professional wardrobe stylist - Corinne Phipps, Founder
Silicon Valley, CA (PRWEB) April 03, 2013
Urban Darling, the San Francisco Bay Area-based boutique wardrobe stylist agency known for its "Purge, Merge, Splurge" approach to wardrobe repair, announced today that three specialty stylists have joined their ranks.
With the wardrobe styling industry becoming more competitive, Urban Darling will now offer styling expertise to previously untapped and inaccessible markets. Three stylists with extensive experience serving plus-sized women, clients afflicted with Cancer, and people needing a custom fit recently joined the company and will expand the professional repertoire of the Urban Darling stylist agency.
Professional wardrobe stylist Natalie Davis-Castro will serve plus-sized clients exclusively. Born and raised in London, Natalie herself stands 5'1" and wears a size 16. Natalie acknowledges that it has not been easy living as a plus-size woman, but she has now learned to avoid comparing herself to others. "Hurtful words used to eat at me, and I hid my true feelings behind a smile. Looking back, those negative experiences just made me stronger and turned me into this person I am proud of. I honor myself and embrace it all — extra weight, cellulite, big booty…," she says. Natalie is available to style on location in Silicon Valley and virtually all over the world.
Wardrobe stylist Jackie Frey, from San Francisco, is an expert in fit. She has worked in fashion design over the past six years and focuses on how garments fit. "My eye has been trained to see not only when something doesn't fit, but also why and how to fix it," she says. Jackie adds professional wardrobe styling to her world, joining Urban Darling. "I fit garments that would go into production on a daily basis, which means I spent hours analyzing how a garment is supposed to fit a woman's body. I'm thrilled to bring that expertise to my styling clients."
Having studied at the Parson's School of Design in New York, wardrobe stylist Western Bonime brings nearly a lifetime of fashion expertise to Urban Darling. Western also has designed for major labels, worked as an online stylist, and traveled Europe as a fashion journalist. Her life took a turn in 2011 when Western was diagnosed with stage three Cancer. The chemotherapy and radiation treatments she experienced pushed her body into menopause. "I gained 20lbs from treatment which I haven't been able to lose," she shares "having cancer has made me sensitive to the changes and challenges women face with self-image; weight gain, age, illness." Western's specialty is working one-on-one with women to work with personal image issues and offer practical style solutions.
"We are proud to be reaching out to different markets to serve more women who want the assistance of a professional wardrobe stylist," says Urban Darling founder Corinne Phipps. "Our specialty stylists are just that SPECIAL. We want to be known as the stylists that can style anyone who wants it. With these three new stylists, we are well on our way."
Urban Darling, founded by Corinne Phipps in 2006, provides in-person and virtual wardrobe-styling services to men and women across the United States through its network of 26 personal stylists in ten states.