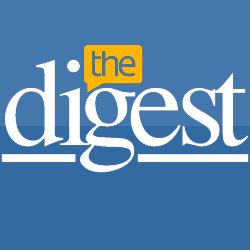 Whether it's international calling, low monthly rates, or superior customer service, there are plenty of things to consider when choosing a residential VoIP provider.
(PRWEB) April 03, 2013
Customers looking for a cheap alternative to traditional phone service should look no further than Voice over Internet Protocol (VoIP). Rather than using outdated copper phone lines for calls, VoIP uses the Internet. Customers that switch to VoIP for phone service save up to 80% on their monthly phone bills.
While there are many considerations to make when choosing a VoIP provider, there are a few things in particular that new customers should look into. The Digest has put together a list of the four key components to finding the right residential VoIP provider to help customers get started.
1. Low Monthly Rates
Choosing the VoIP provider with the lowest monthly rates should be a top priority on any VoIP customer's list. While VoIP service is cheaper than traditional phone service in general, monthly rates vary by provider.
Customers can expect to pay somewhere in the vicinity of $10/month for VoIP service, but they can get a better rate if they pay for a year of service upfront. Their monthly average for residential VoIP service can be as low as $5/month.
2. Robust Feature Set
All VoIP customers want cheap phone service, the customer should also be thinking about what features each provider offers. Most providers offer the basics (caller ID, call forwarding, call waiting, and call blocking) with their service plans, but some offer more advanced features at no extra cost.
For example, some providers offer advanced voicemail services with their plans that include the ability to receive voicemail messages as email attachments. It's important for customers to compare and contrast a VoIP provider's features, and decide which one offers features that will be the most beneficial to them.
3. International Calling Options
Customers that regularly make international calls will want a provider that offers low rates on international minutes. In most cases, a VoIP provider can offer rates as low as $0.01/minute for international calls, but some have even better solutions. For example, residential VoIP provider Phone Power offers 60 free international calling minutes per month with their basic service plan.
However, if 60 minutes of talk time isn't enough, they also offer an international plan for $14.99/month, which includes 20 hours of international calling a month. So, if a customer plans to make any international calls at all, they should seek out providers with great international calling options.
4. Outstanding Customer Service
It's also important to consider customer support and customer reviews. How well a provider addresses a customer's concerns can ultimately change the customer's outlook on the service as a whole. If the service is spotty or goes down, it's up to the provider to deliver the solution customer's expect. Additionally, customer support is important for answering any and all questions a customer may have about their VoIP service.