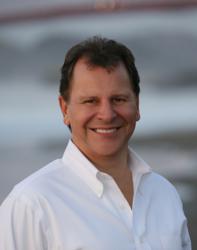 With the surge of states requiring physicians to notify patients that they have dense breast tissue, a solution must evolve to address this at-risk patient population.
Reno, Nev. (PRWEB) April 02, 2013
First Warning Systems (FWS), Inc., a pioneer and developer of early breast cancer detection, announced the appointment of Rob Royea as the company's new chief executive officer (CEO). Royea has over 25 years of proven senior executive experience in the creation and execution of strategic visions to grow sophisticated medical technology, diagnostic and software companies. He has successfully led efforts of both public and private venture capital backed technology companies with worldwide operations.
"We are excited to have Rob lead our efforts in finalizing our go-to-market commercialization strategies," said Jim Holmes, chairman of the board for FWS. "He will also spearhead the closing of our current $1.2 million funding round followed by our Series A financing for $10 million. I look forward to working with Rob in these endeavors."
Royea has significant expertise in global medical operations. His experience includes demonstrated profit and loss responsibilities from startup companies to those with more than $550 million in revenues. He has successfully directed the acquisition and sale of several companies over the past 36 months. He has managed direct to market and distribution strategies in Japan, India; Europe, the Middle East, Africa (EMEA); and the United States for companies with as many as 400 employees. He has successfully created and implemented business plans to launch two technologies achieving the number one market position globally for each.
Royea will head a growing organization dedicated to early breast cancer detection. The FWS process uses a non-irradiative, non-compressive method to create a dynamic cell chaos profile correlated to dysfunctional circadian genes. Multiple bioinformatics algorithms compare the circadian gene protein profiles to identify breast tissue abnormalities at early stages of development of disturbed breast cancerous cells.
"With the surge of states requiring physicians to notify patients that they have dense breast tissue, a solution must evolve to address this at-risk patient population," said Royea. "This condition is more difficult to interpret with standard imaging alternatives and is associated with higher risk for breast cancer. FWS has now completed five years of research and development to ensure accurate, reproducible outcomes for breast cancer screening, focusing on mitotic cellular activity and proteomics. As this solution can work on any age and any tissue type, the FWS solution can create significant health management value for women worldwide while providing a protocol for clinicians to manage early onset situations."
According to Royea, analysts indicate the worldwide value in the marketplace exceeds $3 billion. Holmes, who has been acting as CEO, will return to his CFO position and remain chairman of the board.
About First Warning Systems
First Warning Systems (FWS), founded in 2008, is based in Reno, Nevada. FWS's principal shareholder is Lifeline Biotechnologies, Inc. (OTC Market: LLBO). FWS holds the exclusive development, manufacturing and marketing worldwide license from Lifeline to commercialize its intellectual property. The FWS product line is a device and process that detects breast tissue abnormalities leading to health risk assessment and management and, potentially, breast cancer. Three clinical trials with over 650 participants have achieved proof of concept and superior outcomes when compared to other diagnostic protocols. FWS is planning a final, limited clinical trial and a 510k device classification to validate the fourth generation of the FWS product. FWS is preparing to apply for a European CE Mark to market in the UK, EU and Russia markets. See FWS' video, "Breast Cancer Tumor Progression," at http://www.firstwarningsystems.com.