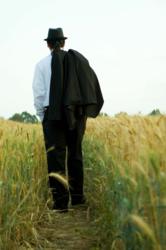 The most important thing is to not be silent, you can be scared and nervous, but never be silent.
Orange, California (PRWEB) April 11, 2013
Scott Schang of Broadview Mortgage Corporation has challenged and warned homeowners about walking away from their underwater homes.
"I understand the discouragement that some homeowners feel. All I can say is it's normal to be disillusioned, but there's definitely a wrong way to lose your home. The worst thing you can do is just walk away because you're giving up control of the situation," says Schang.
According to Schang, there are alternatives to foreclosure that will lessen the damage done to an individual's credit. "With a short sale or deed in lieu of foreclosure you're no longer a bystander, you have some say in how things happen. The most important thing is to not be silent, you can be scared and nervous, but never be silent."
Current Fannie Mae mortgage guidelines state that someone must wait seven years before purchasing again after a foreclosure. If an individual goes through a short sale or a deed in lieu of foreclosure, that time period is reduced to two years so long as they have a credit score of 680.
"A family that decided to do a short sale in 2009 would have been eligible to purchase again and take advantage of today's low interest rates. Those that just let their home go to foreclosure will have to wait until 2016 to use a conventional loan," says Schang.
The countdown to when someone can buy again, according to current lending guidelines, begins when the title of the property is transferred to the bank. This can be difficult to define using a credit report or online methods. Schang recommends contacting a title representative or pulling a copy of the title from county records. "Title representatives will not usually charge to provide a free property report, including a copy of the grant deed [title]. If you have questions you can always call your former lender, or any lender for that matter, to get more information on where you are in the timeline."
Broadview Mortgage is a California direct lender that promotes consumer education. For further information regarding this article or other topics, you can contact the author directly using the information below.