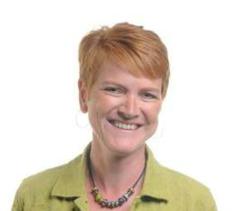 To market effectively, today's organizations need to plan, create and distribute content with buyers in mind.
Baltimore, MD and Reston, VA (PRWEB) April 02, 2013
Right Source Marketing is pleased to announce the addition of Yvonne Lyons as Vice President of Content Marketing.
Lyons brings more than 20 years of experience in marketing, content strategy and creation, editing, and publications management to Right Source, including work with CareFirst BlueCross BlueShield, Alter Communications, and Baltimore Symphony Orchestra. Most recently, she was director of custom media at The Baltimore Sun Media Group where she oversaw design and integrated marketing solutions for clients. While Right Source Marketing has had a focus on content marketing since its inception in 2009, Lyons' role will further develop and scale that offering for existing and new clients.
"Marketing has changed dramatically," said Lyons. "Recent studies show that 60 percent of a purchase decision is made before a buyer is even willing to talk to a salesperson. The research that goes into the purchase decision is primarily digital and we know that content is the fuel for all things digital. To market effectively, today's organizations need to plan, create and distribute content with buyers in mind. This is an exciting time to be able to work alongside the Right Source account teams to drive client growth through strategic marketing."
Michael Teitelbaum, Managing Partner at Right Source Marketing said, "The principles that guide Right Source Marketing—strategy before tactics, messaging before communication, education before execution— extend to content marketing. While many firms are just now talking about content marketing, Right Source has been executing effective content marketing programs on behalf of clients for years. It only makes sense with our aggressive growth plans for 2013-14 that we should add someone of Yvonne's caliber to expand and improve our content marketing offering."
About Right Source Marketing
Right Source is a strategic marketing consulting firm with offices in Baltimore and Washington, D.C. that helps companies create and implement content-driven, digital-focused initiatives designed to fuel business growth. Unique among marketing firms, Right Source delivers results by first aligning strategy with execution, and then supporting that structure with a full team of modern marketers, all with a clear understanding of the intersection of business, marketing, journalism, technology, and big data. For more information, visit http://www.rightsourcemarketing.com.