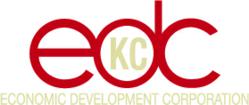 This year's award recipients are being recognized for the outstanding innovations and achievements that have helped place Kansas City at the forefront of economic development
KANSAS CITY, Mo. (PRWEB) April 02, 2013
The Economic Development Corporation of Kansas City, Missouri (EDC) is proud to announce the 2013 EDC Cornerstone Awards, established to recognize and pay tribute to businesses, projects and individuals, who have contributed to the city's vitality and economic growth. Themed "Kansas City Takes a Bow," the 2013 EDC Cornerstone Awards will shine a spotlight on 34 award finalists whose vision and creativity have contributed to the growth and stability of the Kansas City economy. This year's annual EDC Cornerstone Awards event will take place Monday, May 13, from 4:30 to 6:30 p.m. in the Grand Ballroom of the Kansas City Convention Center.
To help celebrate this year's finalists, the EDC has invited the national award-winning sketch comedy group, "Right Between the Ears," which broadcasts weekly on the Sirius-XM Comedy Showcase. Known for their fresh and hilarious skits, the group is preparing a special performance to recognize all that makes Kansas City worthy of taking a well-deserved bow.
For 26 years, the EDC has served as a catalyst to attract, retain and grow businesses and jobs for the city. EDC Cornerstone Award winners provide economic stimulus to the city. Their projects spur new construction and redevelopment, foster capital investments and create jobs.
"This year's award recipients are being recognized for the outstanding innovations and achievements that have helped place Kansas City at the forefront of economic development," says Pete Fullerton, President and CEO of the EDC. "I am thrilled to celebrate their remarkable perseverance and creative success in the midst of challenging economic times."
More than 750 guests are expected to attend the event. Dignitaries including city officials, as well as key business leaders, will attend to show appreciation for the businesses' and developers' commitments to economic growth in Kansas City. The 2013 finalists are:
James C. Denneny Spirit Award Winner
Joanne Collins
Residential
Benton House at Shoal Creek
East Village Apartments
Public Projects
The Bay Water Park
UMKC Atterbury Student Success Center
Redevelopment
Ambassador Hotel Kansas City
Crossroads Academy
New Horizons Enterprises Headquarters
The Roasterie Headquarters Expansion
Retail/Entertainment
9th Inning Sports Bar & Grill
Amigoni Urban Winery
Harvest Learning Center Market
Magnolia's Contemporary Southern Bistro
Business Expansion
Affinity Group Management
American Performance Technologies
Data Systems International (DSI)
Heartland Sheets
Larson Binkley Engineers
Logoplaste Kansas City LLC
New Directions Behavioral Health
The Arts
Lyric Opera Center
The Arts Asylum
Small Business
iCON Architects
Infinite Energy Construction Headquarters
K12itc
Morgan Pilate Law Building
Thomas J. Pendergast Headquarters/Mission Peak Capital LLC
Cornerstone Special Recognition Award
National Nuclear Security Administration-National Security Campus
LaunchKC Leadership Awards
Kirk Hazenshahl, RareWire
Tim Sylvester, Integrated Roadways
Jase Wilson, Luminopolis
KC BEST Awards
Large Company: Lockton Companies
Small Company: Walker Medical Linen Services
KC BEST Special Recognition Award
Kansas City Power & Light Co.
Seating is limited. To register, visit http://www.edckc.com or call the EDC at 816-691-2120. For sponsorship opportunities, email jquinn(at)edckc(dot)com.
About the EDC
The Economic Development Corporation of Kansas City, Mo., (EDC) is a not-for-profit organization working to promote economic development, facilitate redevelopment and provide business retention services in Kansas City, Mo. EDC is an umbrella organization that provides a one-stop shop for economic development resources. Through its agencies and programs, EDC can provide help to any size business from start-up to expansion efforts. For more information, visit http://www.edckc.com
# # #