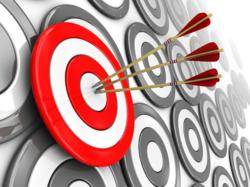 Our Complete Online Dental Marketing System Will Allow You to Focus on Your Practice.
Clinton, IA (PRWEB) April 16, 2013
Marketing expert Dr. Aimee Hamilton from Inception Dental Websites recently announced the release of the Complete Online System for Dental Marketing. This new system is designed to be a turnkey process to cover all the different aspects of online marketing.
Dr. Aimee and husband were able to build a practice that saw an average of 80 new patients per month in less than two years. They have used their talents today to release the Complete Online System for dental marketing.
When contacted at her office Dr. Hamilton said, "We are very excited about this new marketing product. Our team has spent years perfecting our system, and we feel that this will be a hands off option for dental offices. I speak with so many healthcare professionals that are struggling to keep their head above the water with all the healthcare changes that are going on today."
Dr. Hamilton went on to say, "We live in a different world than the one that existed 15 years ago. Healthcare providers are seeing their income shrink with all the cuts that insurance companies are making. Doctors that have never had to do any marketing are now being forced into the arena without having been properly trained. They really need someone to look out for them and guide them through the process."
She also commented, "The internet is a great place to find new dental patients. Most people are doing local searches to find service providers so it's more important than ever to have a presence in that space. The best part about online marketing is that it doesn't require any of the doctors time. They are able to focus on their patients and their business while we do all the heavy lifting."
Dr. Aimee Hamilton is committed to helping dental professionals reach their online marketing goals. She and her team work each day to create products and information to help doctors gain an advantage in their market.
If you would like to learn more about the online dental marketing systems offered at Inception Dental Websites please visit http://www.Inception-Dental-Websites.com.