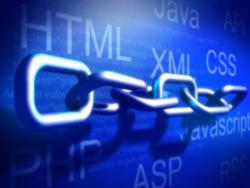 ITX Design since 1998 has hosted and designed literally thousands of websites all over the globe with a heavy presence in the United States and Canada
Seattle, WA (PRWEB) April 02, 2013
ITX Design announced late Monday, domain name registrations and domain name locking as part of any website design or hosting package. Typically when a business owner purchases a domain name, their personal information (name, address, email address, phone number etc.) is immediately available as public information. With ITX Design, the customer has the ability to change this with a private unlisted registration through Domains by Proxy™ which allows the client the ability to maintain privacy.
With private domain registration from ITX Design, small and large business owners can eliminate domain related spam, deter identity theft and fraud, prevent harassers, stalkers and data miners allowing the business owner the peace of mind of running their business without unwanted interference. Simply look for the private registration option when purchasing a domain name through ITX Design, or speak to one of the on-staff website design specialists.
Domain name lock with ITX Design is simple to enable and keeps your valuable names secure. When you choose domain locking, our technology puts the names in registrar lock, meaning they are secure not only on our site, but also at the registry, the very top level of domain administration. Domain name locking with ITX Design provides an additional layer of protection from inadvertent changes to your domain's name servers, which could make them inaccessible.
ITX Design since 1998 has hosted and designed literally thousands of websites all over the globe with a heavy presence in the United States and Canada. ITX Design is a web-hosting service provider and professional website design firm that offers shared & dedicated server hosting & domain registration for personal & business websites including Wordpress hosting, Joomla hosting, eCommerce web hosting, and custom website creation.
While other companies charge as much as $10 a year for domain name locking, ITX Design now provides their clients with the identical service absolutely free, in addition to offering design and eCommerce solutions for businesses of all sizes and needs.
For more information, call 1-800-537-9414, or simply visit http://www.itxdesign.com